This Brand New 'Bachelor' Spinoff Will Be Totally Different From 'Paradise'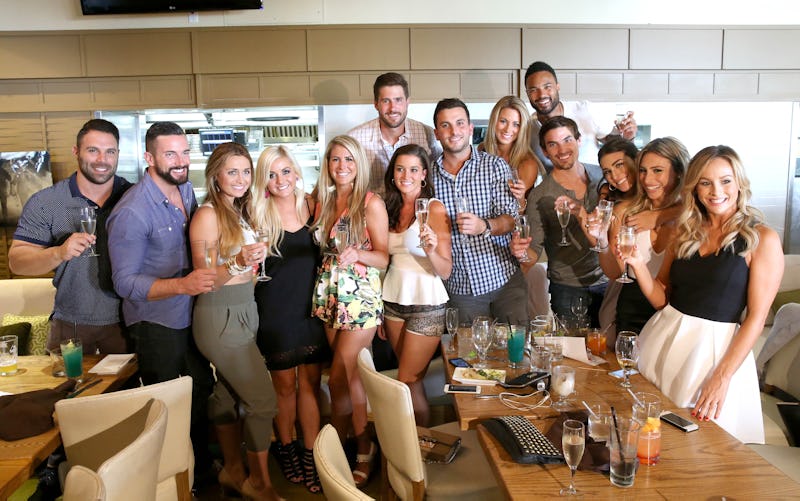 Jesse Grant/Getty Images Entertainment/Getty Images
It's time to pull out your parkas Bachelor Nation because winter is officially coming! Now that Bachelor In Paradise has officially wrapped its scandal infused fourth season, the franchise has announced its latest offering: Bachelor: Winter Games. If you're wondering exactly how it works, details indicate that the Bachelor spinoff will be totally different than Paradise.
The new series, which is set to pair with the 2018 Winter Olympics, will reportedly feature arch nemeses, villains, as well as other high profile alumni from the reality dating show franchise as they get together to compete against one another athletically. Needless to say that love and dating will be the series' ultimate contest, because what would Bachelor spinoff be without the pursuit of romance?
Although the season is sure to be chocked full of flirtation, debauchery, and egregious interminglings between Bach contestants from various seasons and franchises, the competitive nature of this latest offering should prove to put a thrilling twist on the traditional format of the Bachelor series.
Longtime Bachelor host and Winter Games producer Chris Harrison shared his excitement for the upcoming series, telling The Hollywood Reporter:
It's going to be very different. It's going to be fun. I'm very excited ... We're still working out the creative aspects of the whole thing, and I'll be producing on it as well. But I know what's in store, just the broad strokes.
Harrison went on to reveal that he'd like to see the double trouble of twins Emily and Haley Ferguson on the new series which is set to debut in Feb. 2018.
Although the twins have had more than their fair share of drama on the Bachelor stage, Harrison explains his love for the pair, explaining to THR:
The twins have to be there. I love the twins. They're like, 'This might be the last time you see us!' and I'm like, 'Never. I'll always have you in my life.'
However, it would be ABC reality chief Rob Mills who would reveal, perhaps, the most intriguing detail about the forthcoming project: the participation of bachelors from international versions of the beloved series. He tells THR,
It will have some of the Bachelor Pad DNA, in that there is going to be a competition element. And the other thing we're excited about is having contestants from the international formats of The Bachelor. So you have somebody from Bachelor Japan, Bachelor Australia, Bachelor Canada and Bachelor UK. We're really excited to see if we can have some international romances as well as the competition in U.S. versus the world.
Now, if that doesn't get you interested about the Winter Games, we don't know what will. Is it February yet?