The 5 Best Dating Apps To Use If You're looking For A Last-Minute Valentine's Day Date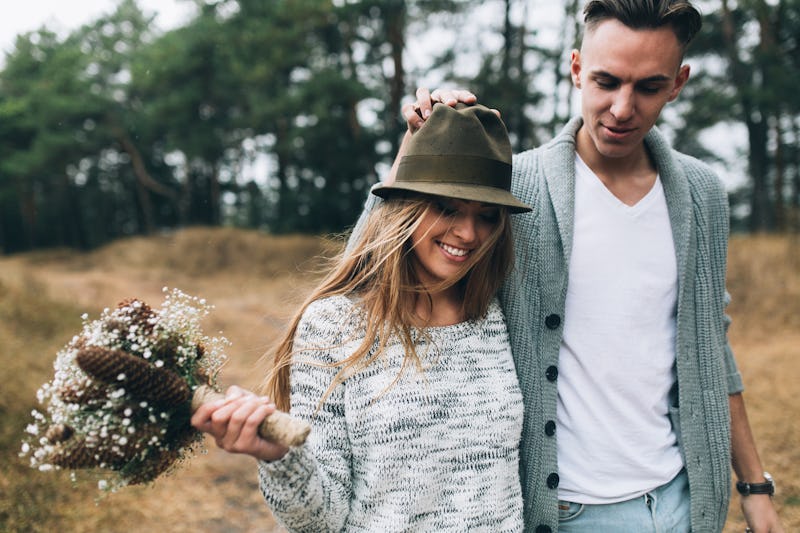 Fotolia
Just because it's already Valentine's Day and you don't have a date tonight, that doesn't mean it's too late to get one. There's only a million and one dating apps out there, and if you start swiping right now, you could have a date lined up for tonight. After all, chances are that you're not the only one swiping today on Tinder, Bumble, you name it. There's a lot of people out there looking for a last-minute Valentine's Day date. Whether you want to find someone to grab a drink with, check out live music with you, or whatever you have in mind, dating apps provide you with that potential. Of course, not all apps were created equally, and some are more geared to meeting up last-minute than others — namely, the most popular ones. So if you want a last-minute date tonight, use the dating apps mentioned below.
"If you keep your expectations low and understand that sometimes it's just fun to go on a date, why not try your luck on the most romantic day of the year?" Stef Safran, matchmaking and dating expert, tells Bustle. "It only takes one good date to make you feel positive and happy about love, so why not give Cupid a chance this Valentine's Day? You never know!"
App Annie, an app market data and insights company, did research to discover the five most popular dating apps in the U.S., based on their number of downloads. So, it would naturally make sense that these are the ones to check out for Valentine's Day date options. Without further ado, here are the apps — in order from most to least popular — to give a shot for a last-minute date.