21 Oscar Nominees You Can Stream In the UK Right Now, From 'Rocketman' To 'I, Tonya'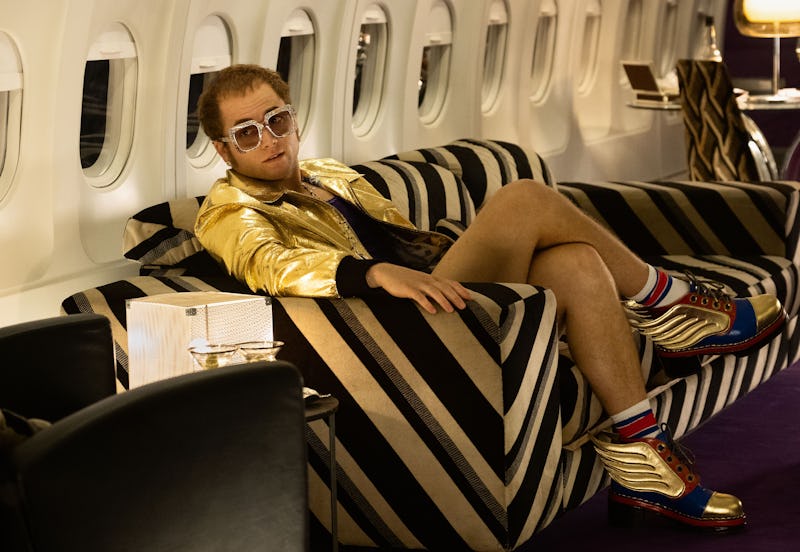 David Appleby/Paramount/Kobal/Shutterstock
There's a seemingly infinite supply of streaming options to choose from these days, and while vegging out with a terrible rom com has its perks (S/O to The Princess Switch), occasionally it's worth investing time in something a little more high brow. Even if just to humble brag about it later. Good news, then, that there are hundreds of Oscar-nominated films available to stream in the UK on sites such as Amazon Prime, Netflix, Disney+, and NOW TV. Because is there anything more glamorous than being recognised by the Academy?
In the Western world especially, the movie industry seems to move in orbit around the Oscars, with production calendars organised around the nominations deadline in December. It's the award ceremony to end all award ceremonies, and the perfect place to start if you're looking to upgrade your marathon movie session.
The list below caters to every taste and preference. Sci-fi fans will be happy to see an appearance from Star Wars and the epic Sandra Bullock thriller Gravity. Animation lovers can check out Toy Story 4 or, for the purists, Spirited Away. Then there are the classics – What's Eating Gilbert Grape and Jaws – as well as some newer options that are already reaching cult status (think Frozen, Black Panther, and If Beale Street Could Talk).
Dive in and enjoy.