7 Sex Positions For People Who Haven't Had Sex In Awhile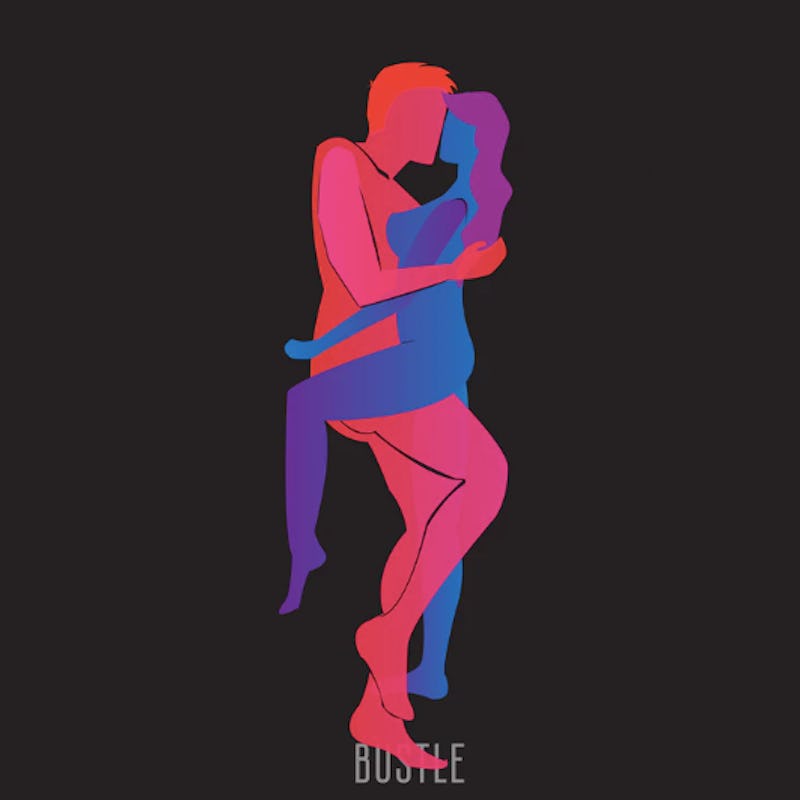 Caroline Wurtzel/Bustle
The longest I have ever gone without having sex was a whole year. It wasn't that I didn't have opportunities, but I was turned off by the whole idea of having sex after a bad breakup. So much so that during one attempt at a one-night stand, I found myself running to the bathroom to throw up when the guy I took home kissed me. Although I apologized profusely and explained that it wasn't him — because it truly wasn't — something tells me that he won't be forgetting me anytime soon.
When you've been out of the sex game for awhile, it can be a little daunting to get back into it. Of course having sex is like riding a bike, as in you don't forget how to do it, but you also don't jump on the bike and decide you're ready for the Tour de France either. It's important to ease your way back into it.
So if you haven't had sex in awhile, no matter how excited you might be to finally be getting some action again, consider taking it step by step. Here are seven sex positions to get you back into the swing of things.