The Biggest Sign Your Partner Isn't Happy In Your Relationship, Based On Their Zodiac Sign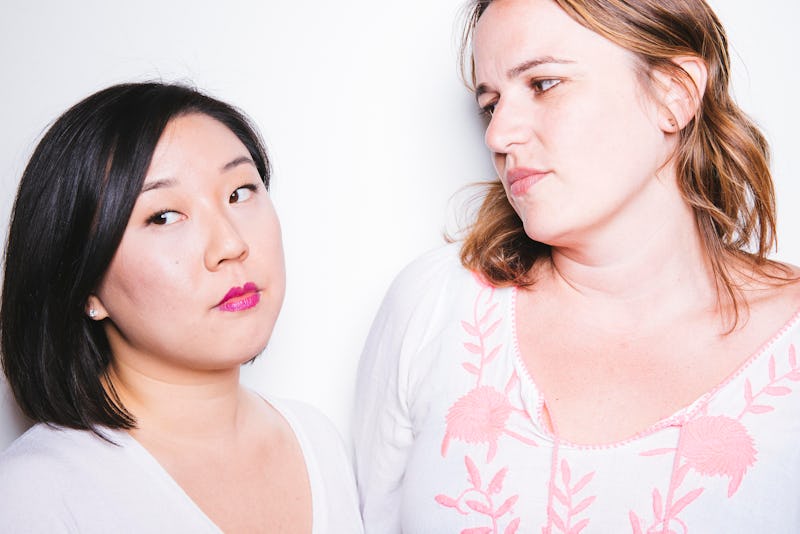 BDG Media, Inc.
If at some point in your relationship your partner seems unhappy — for whatever reason — they might start giving off vibes that seem different from their usual personality. You might notice that they're more introverted, or emotionally distant, or irritable. And these changes can serve as clues that something's up, and that it may be a good idea to talk about the state of your relationship.
While everyone's unique, this is especially true when you take astrological signs into consideration, since each zodiac sign tends to show signs of unhappiness in a similar way. For example, "Water signs are more likely to retreat when they are unhappy, [and] fire signs are more likely to act out when they are unhappy," astrologer Amy Tripp tells Bustle. But, of course, the only way to know if your partner's unhappiness has anything to do with the relationship, is to ask.
Part of being a good partner is keeping an eye on your significant other. So it can help to store these signs in the back of your head, should they seem unhappy in the future. Of course, it's on them to approach you, as well, if they're feeling unfilled or distant. But knowing the signs — as they pertain to astrology — can give you the extra edge, and help keep your relationship healthy. Here is the biggest indicator your partner is unhappy, based on their zodiac sign.