7 Signs Your Partner Is Slowly Checking Out Of The Relationship & How To Stop It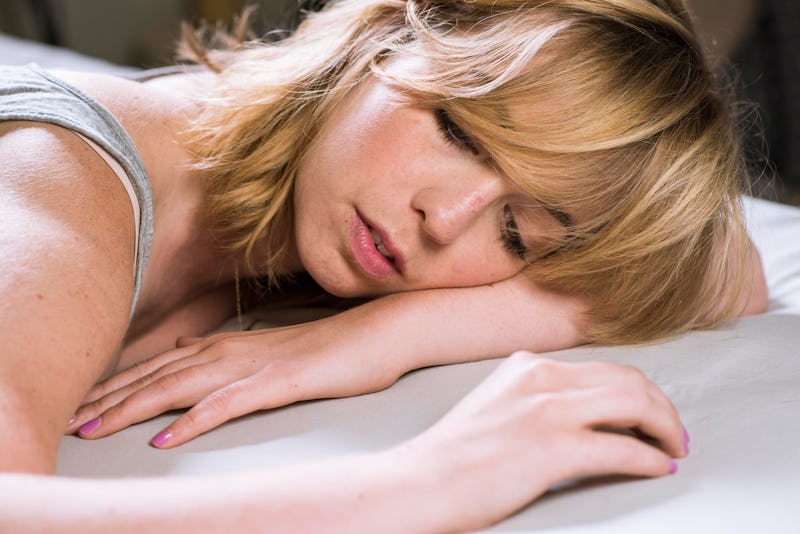 BDG Media, Inc.
When you start noticing your partner creating some distance in the relationship, it can make you nervous. Although they haven't said anything out loud, you just feel it. For some reason, your relationship doesn't feel like it's in a good place anymore. According to experts, there are some very telling signs that might indicate your partner is not interested in the relationship anymore.
"If you get the feeling that your partner is slowly pulling away from the relationship, you're probably right," Doctor of Human Sexuality and creator/host of the podcast Sex with Emily, Emily Morse, tells Bustle. "No one is going to tell you they're checking out, but their actions will be the subtle hints they don't even know they're dropping (or maybe they do)."
For instance, if your partner used to be super affectionate but they now seem kind of cold, it's normal to question what's going on with them. Sometimes your partner won't seem as present in the relationship because they're going through something at work or with family. In those cases, it doesn't necessarily mean they're checking out. But then again, talking with them about your concerns is the best way to find out.
Marriage and family therapist, Erika Labuzan-Lopez, LMFT, LPC tells Bustle people check out for a variety of reasons but it's very possible to turn it all around. "Something people don't realize is that checking out may also be a sign that partners feel secure and safe. They trust that the relationship is solid and they end up shifting their energy into other things," Labuzan-Lopez says. "However you always have to put effort into your relationship if you want it to grow. If either of you notices that attention is not put into the relationship, be direct and have a conversation about it so that you can get back on track or explore what's going on."
So here are some signs that your partner might be slowly checking out the relationship and what experts say you can possibly do to stop it.