The One Thing Your Partner Will Do If They're No Longer Happy, Based On Their Zodiac Sign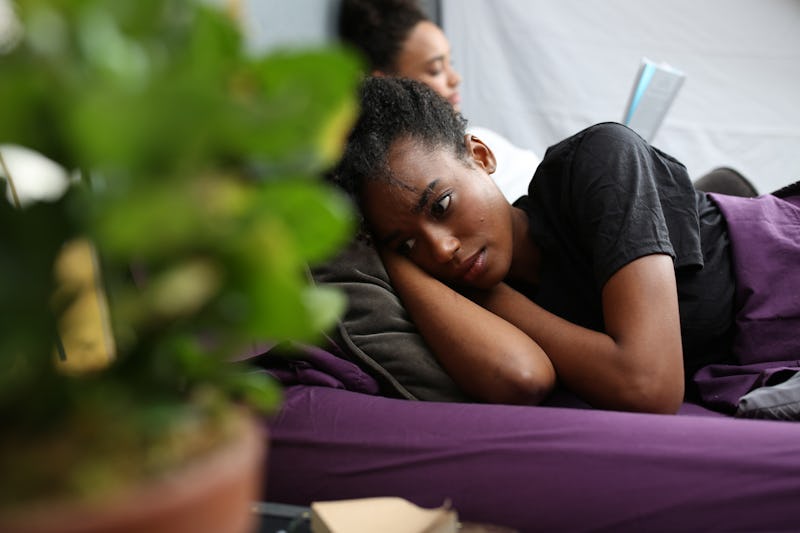 Ashley Batz/Bustle
Your partner's happiness is something you should never take for granted. It's so easy to get caught up in the security of being in a committed partnership that you tend to forget relationships constantly need work. It's not just about being faithful to each other. It takes some effort to keep each other happy. So, how can you tell whether or not your partner is happy in your relationship? According to an astrologer, your partner's zodiac sign can clue you in.
Every zodiac sign has certain things they need in a relationship in order to be happy. While some signs may need a lot of communication, others just need someone who understands their unique ways. Although checking to see how compatible your partner's Sun sign is with yours can be entertaining, astrologer Amy Tripp, tells Bustle, it's not nearly as important as people think.
"The biggest misconception people have about compatibility is that it is based solely on Sun signs," Tripp says. "Although it does represent one facet of compatibility, there are many more aspects to explore." In other words, relationship compatbility is a little more complicated than knowing your partner's birthday.
That's particularly important to note because it just goes to show you that any combination of zodiac signs can have a happy and fulfilling relationship. Some combinations may take more work than others, but anything is possible. Digging a little deeper into your partner's individual sign can give you more information on what they like, don't like, and how to deal with problems that may arise. If you want to make adjustments in order to have a happier relationship, you can use astrology as a guide. So here's how you can tell if your partner isn't happy in the relationship, based on their zodiac sign.