7 Things It's Never OK For Your Partner To Criticize You For, According To Experts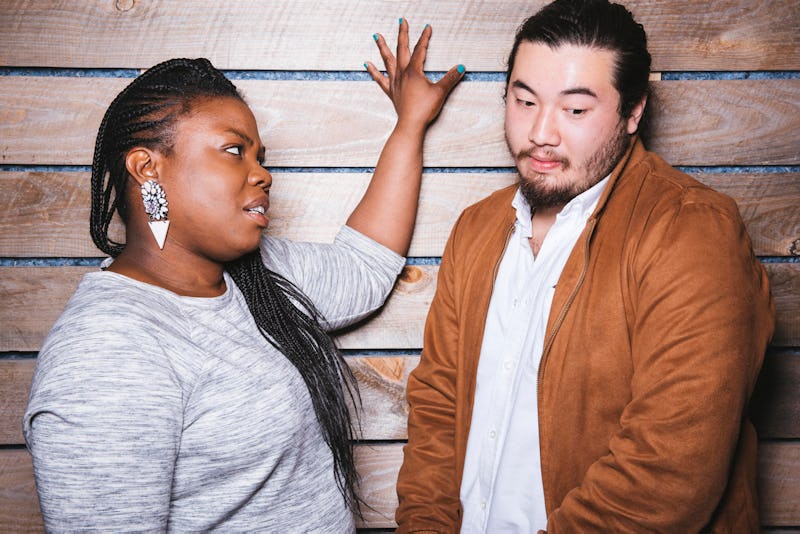 BDG Media, Inc.
There are a lot of different facets of being someone's partner: you're their support system, their teammate, their lover, their biggest advocate — but at times, you have to play the role of concerned critic, too. Everyone messes up occasionally, and hypothetically, your partner is someone who's well-equipped to carefully point out your shortcomings, then help you learn and grow. That being said, if you feel like you're being criticized by your partner in a non-constructive way, that's not a healthy dynamic.
"There is a difference between pointing out the impact of a specific behavior and attacking you as a person," Jordan Pickell, a therapist who supports individuals and couples to navigate relationships and find healing after abuse, tells Bustle. "Your partner may have reasonable complaints about things you do, but [if] the criticism is constant, you are slowly worn down into feeling bad about yourself, like you can't do anything right."
For a relationship to function long-term, both partners need to learn how to give constructive criticism instead of simply attacking each other's personalities or behaviors. That being said, there are some things your partner should never criticize you for: here are seven things that should be considered off-limits targets of criticism in a relationship, according to experts.