Bustle's Editors On Comey + 'KUWTK'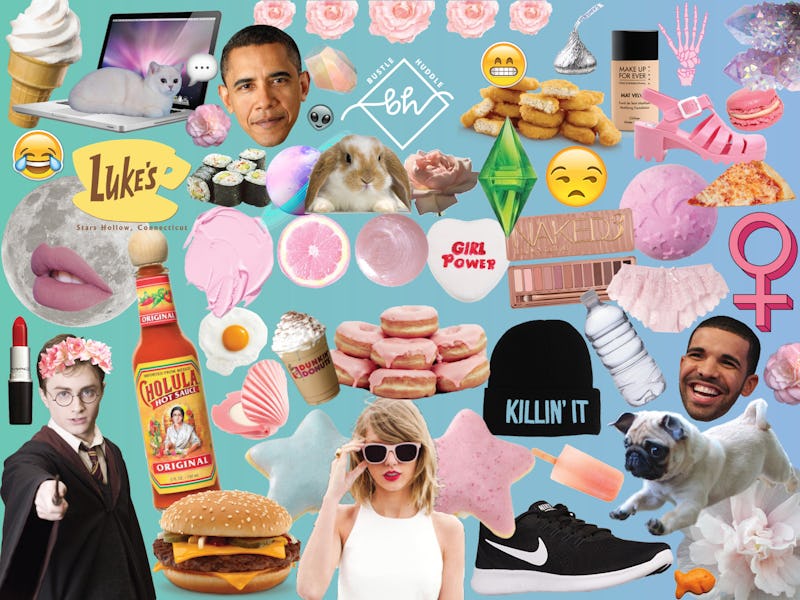 Happy first day of spring! Although it might still be a bit too cold out for comfort, it's reassuring to know that winter is officially behind us, and that summer is now just a few months away. Break out the jean shorts and start planning your rooftop parties, because 'tis the season to celebrate — that is, unless it starts snowing again...
Fingers crossed that's not the case. Either way, though, it's gonna be one hell of a week if the craziness of Monday's news is to judge. Here's a recap of everything that went down on Mar. 20.
Donald Trump + Wiretapping, Russia
During a hearing on Monday morning, FBI Director James Comey officially rejected President Trump's wiretapping claims against Barack Obama. He also confirmed that the FBI is investigating possible links between Russia and Trump's presidential campaign, to which the White House unsurprisingly responded by claiming there is "no evidence" of any collusion. You know, just another light morning.
Quote Of The Day: "Apparently I'm really bad at sitting?!?! Based on the memes out there I now know what it feels like to be Salt Bae!" — Donald Trump Jr., about all those woods memes. Sorry, but he's no Salt Bae.
Kim Kardashian + The Paris Robbery
Five months after she was brutally robbed in Paris, Kim Kardashian has opened up about her experience. On Sunday night's episode of Keeping Up With the Kardashians, the star revealed what the terrifying ordeal was truly like, and how she's been coping ever since. As the transcript of Kardashian's robbery story shows, it sounds like an awful situation that, thankfully, the star has recovered from as much as possible.
Baby News: Wonder Woman herself, Gal Gadot, is now a mom of two. The actor announced on Monday that she'd given birth to a baby girl (her older daughter was born in 2011). Congrats!
Sesame Street + A Progressive Move
In an awesome move, Sesame Street is introducing a muppet with autism. Named Julia, the character will join the show starting in April, and her inclusion is a huge deal. Kids and their families watching the show can learn from Julia's behavior, and be reminded that people's differences should be celebrated, not ridiculed.
What's That Meme? Meryl Streep shouting memes are taking over, and no song is safe. These are so good.
Harry Potter + Ice Cream
OMG, Harry Potter fans: Butterbeer ice cream is a thing you can buy now, and you'll want this delicacy in your life ASAP. The flavor, from Yuengling, can be bought in most supermarkets, and if you've tasted butterbeer at Harry Potter World, you know that this is definitely worth the hype. Go forth and devour, Potter fans.
Shopping Break: Love to cook? Check out these 23 genius kitchen and culinary tools, from a hedgehog-shaped cheese grater to a pizza cutter in the form of scissors.
A Body Project + The Power Of Photography
In the latest installment of Bustle's A Body Project series, blogger Isha Reid discusses how for so long, Eurocentric beauty standards made her feel insecure about her looks. Now, though, she's come to embrace her body, and considers taking and getting photos of herself made to be "the best and biggest middle finger" to a world obsessed with one "ideal" look.
Pro Tip: You can now save Instagram live videos. No more lost masterpieces!
Today's WTF Moment: A woman proposed to her boyfriend with a bouquet of Doritos. Can we all be her BFFs?
What to Watch: Tune in to ABC at 8 for the Season 24 premiere of Dancing With the Stars, which will feature Simone Biles, Heather Morris, Nick Viall, and more celebs showing off their moves.