Bustle's Editors On 'Game Of Thrones' + HB2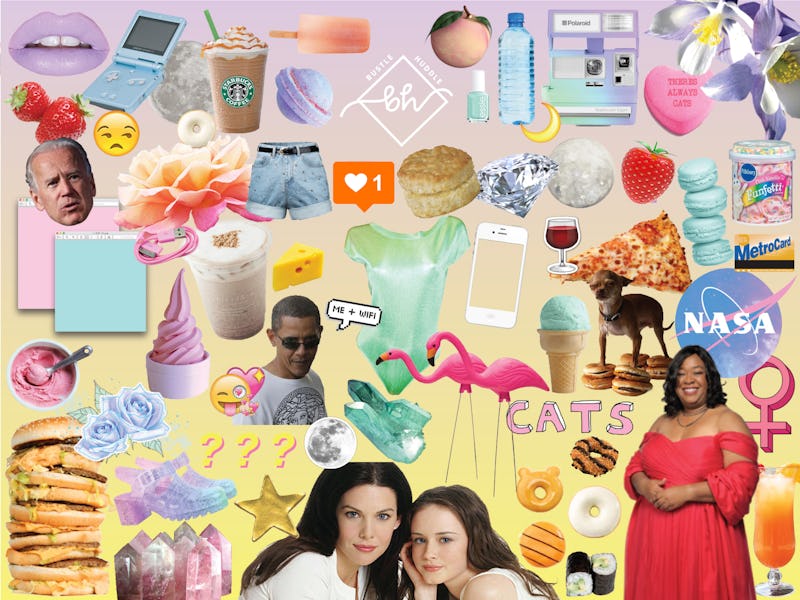 Happy Thursday! We're so close to the weekend that I can almost taste it. But before I completely get ahead of myself and start fantasizing about my special Netflix marathon yoga pants and bottomless brunch, here's what Bustle's editors were talking about today, March 30.
Ivanka + Donald Trump
Ivanka Trump now has an *official* role in the White House. After months of unofficially advising her father (and concerns over that being a conflict of interest), news broke that Ivanka would be moving into an official, unpaid position as "special assistant to the president." So, umm, what does that even mean? In this role, Ivanka says she will "continue to offer my father my candid advice and counsel, as I have for my entire life," though it's unclear if she'll also focus on other policies or issues.
Travel Ban Update: On Wednesday, a federal judge in Hawaii put the kibosh on Trump's revised travel ban — indefinitely. That's right: Until the state's lawsuit is resolved, the ban cannot be implemented in the U.S.
Game of Thrones + Season 7
The official Game of Thrones Season 7 promo dropped today and, wow. It. Is. So. Good. While the 90-second promo doesn't actually feature any clips from the upcoming season, it does give fans a taste of what they've been waiting for: a glimpse of their favorites headed to the throne. Season 7 premieres on HBO on July 16, so yes, you can expect this to be on loop quite a bit between now and then.
Wait, What?! The original ending of Disney's Frozen was revealed, and OMG, it would have been so good!!
North Carolina + HB2
On Thursday afternoon, North Carolina's House of Representatives passed a bill to partially repeal HB2, the bathroom bill that restricted transgender people's use of public restrooms. Trans advocates are saying that this "repeal" falls far short of what they had hoped for. The new bill, HB142, was signed by Gov. Roy Cooper shortly after. Cooper previously said he would support it, though it is "not a perfect deal."
Bustle Exclusive: If you were a Veronica Mars super fan, have watched "Africa" more times than you can count, and already saw CHiPs, then you're going to love Bustle's exclusive interview with Kristen Bell. Yes, she really is that nice. No, she doesn't care what you think.
App-less April + You
March isn't over yet, but we're already gearing up for another App-less April here at Bustle.
What's that, you ask? App-less April is a time to put down the dating apps and get out there to meet people IRL. All month long, we'll be sharing tips and tricks for how to meet people, and editors will share their own progress. Up for the challenge? Come on!
Shopping Break: In today's political climate, it can be hard to stay sane. That's why these products are *perfect* for introducing more mindfulness into your life.
Today's WTF Moment: Former Bachelor in Paradise couple Amanda Stanton and Josh Murray are having a week. Josh reportedly called the cops on Amanda on March 20 to get back the car he'd bought her while they were still together. It's messy. Here's a full timeline of their relationship to help clear things up.
What to Watch: Thursday = Shondaland! Tune in to ABC starting at 8 p.m. for Grey's Anatomy, Scandal, and The Catch.
Images: Dawn Foster, Chelsea LaSalle, Alyssa Foote/Bustle