Bustle's Editors On Twitter + Victoria Beckham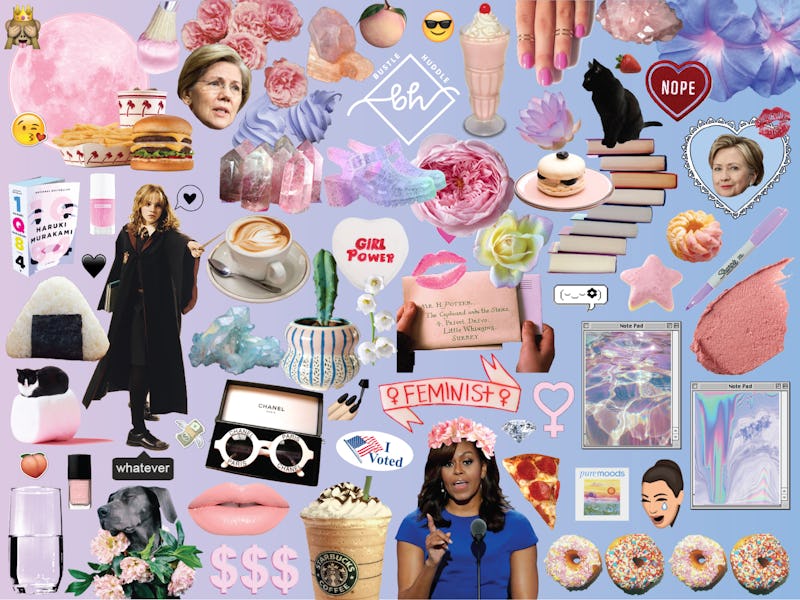 Happy Friday, and happy *almost* April! Don't forget, tomorrow is April Fools' Day (here's some last-minute prank inspiration), so don't fall for any proposals or baby announcements on Facebook. Before you head out and start unwinding from the longest-week-that-ever-was (just me??), here's what Bustle's editors were talking about today, March 31:
Transgender Day Of Visibility + Feminism
Friday is Transgender Day of Visibility, a day dedicated to celebrating transgender people, but also for recognizing all of the work that's still left to be done. That's why it's important for everyone — and especially feminists fighting for equality — to get involved. Because even though the trans community is beginning to receive more visibility in film and on TV, many people still face injustices and violence every day.
Get Started: There are a ton of ways to get involved and celebrate Transgender Day of Visibility, but following these trans activists on Twitter is one easy way to show your support and get informed.
Twitter + Character Count
No, you can't tweet using 10,000 characters, but you can use more of your 140 characters when replying to tweets now. That's because Twitter is taking handles out of your replies, leaving room for all that other important stuff you want to say. Here's exactly what the new replies will look like:
This small change is going to make such a big difference.
Sayonara: Twitter is officially saying goodbye to the egg, the image that stood in for users who had yet to upload a profile picture. The new default profile picture will simply be a silhouette of a person's head and shoulders and is meant to be temporary, in hopes that people will want to upload their own.
Victoria Beckham + James Corden
Victoria Beckham teamed up with James Corden on The Late Late Show to reimagine the 1987 movie Mannequin, and it's just as weird and wonderful as you're imagining. The pair even did a mini Carpool Karaoke segment, and it's left us all wanting more Posh Spice. See for yourself!
Music to Our Ears: Harry Styles announced his debut solo single called "Sign of the Times," and fans are anxiously awaiting its release on April 7.
Kendall Jenner + Those Jeans
So, Kendall Jenner might have debuted her weirdest outfit ever. Listen, I love me some Kendall, but the ankle-wrap shorts she rocked recently will seriously make you scratch your head. How? Why? What even?
App-less April: Bustle's App-less April challenge officially kicks off on April 1. Here are some ways to meet people IRL.
What to Watch: 13 Reasons Why, the limited series based on the best-selling YA novel by Jay Asher, is out on Netflix now. Here's exactly how it differs from the book. (Psst... check out the "Netflix" stream in the Bustle App for more great recommendations!)
Weekend Plans: Here's exactly what you can expect for date night, girls' night in, or whatever else you're planning, based on your zodiac sign.
Images: Dawn Foster, Chelsea LaSalle, Alyssa Foote/Bustle