Bustle's Editors On The Met Gala + Princess Di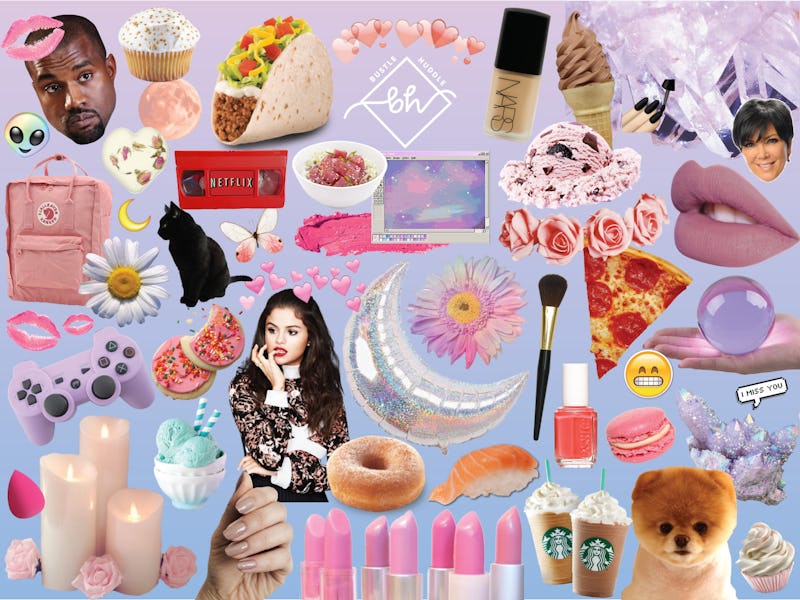 Happy Tuesday, everyone! Hopefully you're all recovered from Met Gala shenanigans (by that I mean constantly refreshing Twitter to see what your fave celebs were wearing). What crazy lives we lead, am I right?
Today has been a bit less exciting, but lots still happened. Here's a recap of the news and events that got Bustle's editors talking on May 2.
The Met Gala + What You Missed
Monday night was the Met Gala, where celebs and fashion designers walked the red carpet in gorgeous, wild looks. Here's a recap of all the looks from the Met Gala that you have to see — and spoiler alert, Rihanna, Cara Delevingne, and Jaden Smith's hair stole the show.
LOL: This girl's amazing at-home Met Gala outfits might be better than anything seen in the actual show. That broom!
Jimmy Kimmel + A Moving Speech
On Monday night, Jimmy Kimmel revealed in an emotional speech that his infant son underwent open-heart surgery, and will suffer from a lifelong heart condition. Thankfully, little Billy is doing great, but Kimmel's speech acted as a plea to Congress and the Trump administration to ensure all Americans have health care, and that no parents have to see their children die because they can't afford the treatment. What a moving, important monologue. Thanks, Jimmy.
Awards Alert: The Tony Award nominations are out, and fans of Broadway's Dear Evan Hansen and Groundhog Day will be happy campers.
Dating Apps + The Downside To Using Them
For Bustle's App-less April, many of our editors, writers, and readers gave up their dating apps all month. The results of the experiment were different for everyone, of course, but Bustle's Michelle Toglia writes that deleting her apps made her realize that when she was using them, she wasn't really getting to know the people she was dating — and if you're a Tinder addict yourself, her story might resonate hard.
Fun Fact: Raleigh, North Carolina is considered the best U.S. city for dating. Who knew?
Jordan Edwards + What To Know
On Saturday black teen Jordan Edwards was fatally shot by a police officer after leaving a party in Texas. There are already many questions surrounding Edwards' death, and an investigation into the shooting is currently being conducted. Here's hoping more information comes out soon.
Not-So-Fun-Fact: Protecting the Trump family will cost taxpayers $120 million in the next four months, due to its members' homes in New York and Florida in addition to the White House. Sigh.
Princess Diana + A New Documentary
It was just announced that an HBO documentary about Princess Diana is coming soon — and it'll feature rare interviews with William and Harry about their late mother. The doc will explore Diana's complicated, too-short life, and put a large focus on her passionate charitable work to help those in need. You won't want to miss this.
Shopping Break: Blow dryers get a bad rap for damaging hair, but these seven hair dryers are great for preventing this issue and keeping your hair healthy.
Today's WTF Moment: J.K. Rowling apologized for killing Snape. The internet was not pleased.
What to Watch: Tuesday means Pretty Little Liars, so tune in to Freeform at 8 for a new, drama-filled episode of the show.