Bustle Editors On Selena Gomez + 'Lion King'
What. A. Week. So much has unfolded over the last few days, and Monday feels like a lifetime ago. Today things have cooled down a little, but there are a lot of news updates to share. We've got more on Kevin Spacey and the growing list of misconduct allegations. There's also another update on Selena Gomez and her life post-The Weeknd. Then, ICYMI, there's a huge Disney announcement you're going to be thrilled about.
So, here's what the Bustle editors have been chatting about today, Nov. 2:
Selena Gomez + Justin Beiber
Another day, another "Jelena" sighting. Most recently, Selena Gomez and Justin Beiber were spotted at a hockey game Beiber was playing at in LA. But wait, the plot thickens — upon leaving the stadium, Gomez was photographed wearing Beiber's hockey jersey! Cleary, there's something going on between these two. Right?!
Shopping Break: I bet you can't make it through this list of Target fashion and beauty items without wanting to buy something. Prove me wrong.
#IAmHillary + Twitter
It's been nearly a year since the election, and the nation is still divided over Hillary Clinton and her legacy. A twitter hashtag, #IAmHillary, that went viral today perfectly encapsulated the polarized feelings people have about the presidential nominee and former Secretary of State.
WTF: Superfans of fried chicken, rejoice! KFC is releasing bath bombs (yep, this is real), so you can smell like everyone's favorite fast food chain.
Kevin Spacey + Sexual Misconduct Allegations
Since the start of the week, four men have leveled allegations of sexual misconduct against Kevin Spacey, leading to Netflix suspending 'House of Cards' Season 6 production. Now, Spacey's reps have released a statement, saying that the actor is taking "time necessary to seek evaluation and treatment". Spacey is one of the many high profile figures who has come under fire for sexual misconduct and harassment over the last few weeks.
OMG: Scientists have discovered a hidden hole in the Great Pyramid of Giza in Egypt, and no one has any idea why it exists. Very mysterious indeed.
The Lion King + Beyoncé
On Wednesday night Disney announced the cast for the new The Lion King movie — and let me tell you, *everyone* was ecstatic, especially over the news that Beyoncé would be playing Nala! While you've probably seen a bunch of remakes over the last few years, this is one that we actually, truly need in our lives.
Fun Fact: Do you love dogs more than (most) humans? Well, you aren't alone —a scientific study on the matter finds adults more empathetic towards puppies than people.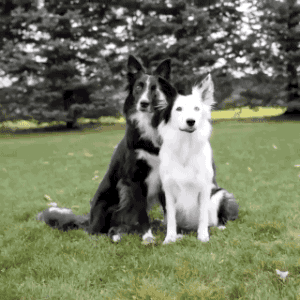 What To Watch: I don't know about you, but I'm already impatient for the next installment of Stranger Things. If you're in the same boat, here's a list of 17 TV shows to watch while you wait for Season 3. Or, you can rewatch Season 2 and see if you can spot these Easter eggs!