Big Studios Need To Hire More Female Directors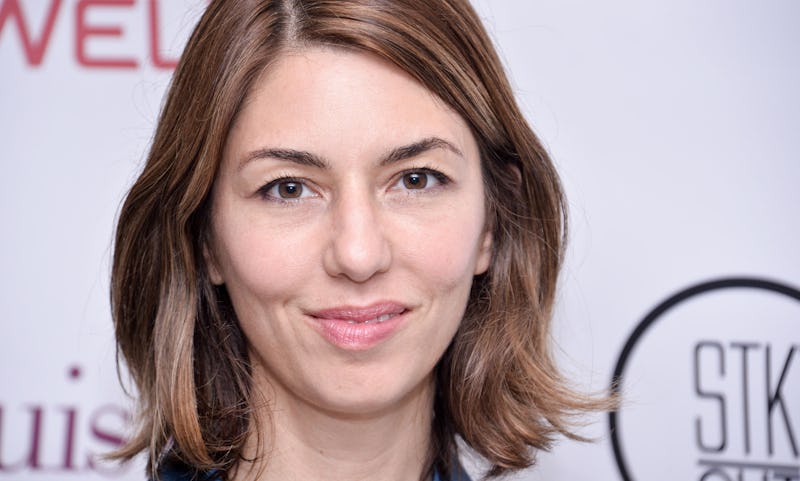 Grant Lamos IV/Getty Images Entertainment/Getty Images
Where have all the female directors gone? It's the question I was left with after looking at the list of the 250 top grossing domestic films of 2016. Of course, I'm not the only one asking this question after the release of the annual Celluloid Ceiling study by the Center for the Study of Women in Television & Film at San Diego State University. The study found that, in 2016, only a measly 7 percent of the 250 films were directed by women. To put that in even worse terms, this means 93 percent of these films were not directed by women. This was a 2 percent drop from last year's list, which tied the 1998 as the highest percentage of female directors on the top grossing list. When the center looked at the 100 top films, they found that women directed just 4 percent. Unfortunately, these numbers aren't all that surprising. Can you name a 2016 blockbuster that was directed by a woman?
Honestly, I couldn't blame you if you couldn't. Out of the 250 top grossing films, only 22 films were directed or co-directed by women. According to the blog Women and Hollywood, Kung Fu Panda 3, co-directed by Jennifer Yuh Nelson, is the top grossing film of 2016 directed by a woman. It lands at number 17 on the 250 top grossing films list earning over $143 million. Patricia Riggen's Miracles from Heaven, starring Jennifer Garner, was the top grossing live-action film of 2016, coming in at number 48. Five female directors landed in the top 100, including Jodie Foster (Money Monster), Thea Sharrock (Me Before You), and Sharon Maguire (Bridget Jones' Baby).
These movies are all very different, but they do have something in common: they were produced by big studios. Martha Lauzen, executive director of the Center for the Study of Women in Television and Film and the study's author, told Variety that she was "dumbfounded" by the numbers, but what the data found was that the majority of films directed by women were documentaries and dramas. Or, to put it in simpler terms, indie movies.
According to this year's Celluloid Ceiling study, women were least likely to work in the action and horror genres — not just as directors, but as writers, cinematographers, editors, and producers. No surprise, action made up a majority of the top movies: Rogue One: A Star Wars Story, Captain America: Civil War, Deadpool, Suicide Squad and Batman vs. Superman: Dawn Of Justice all rounded out the top 10.
But there is one way to fix this problem, and it's actually pretty simple: big studios need to start hiring women to direct their movies. At the six big studios, the number of female directors slated to put out movies is absolutely dismal. According to the Los Angeles Times, women directed only 4.6 percent of all movies Disney, Fox, Paramount, Sony, Universal, and Warner Bros put out in 2014. Last year, Women and Hollywood reported that Universal had only one female-directed film on its 2017 roster; 20th Century Fox had zero films lined up for 2017 and 2018.
It's as if these studios are trying to say that there just aren't any talented female directors to hire. In fact, Lucasfilm CEO Kathleen Kennedy did say this. Last year, when she was asked whether any of the upcoming Star Wars films would be directed by women she said it was a "priority," but the studio was having trouble finding women who had enough experience. "We want to make sure that when we bring a female director in to do Star Wars, they're set up for success," she told Variety. "They're gigantic films, and you can't come into them with essentially no experience."
Yet lack of experience never seems to be as big of a problem for male directors. IndieWire pointed out that both Gareth Edwards (Rogue One) and Colin Trevorrow (2019's Star Wars: Episode IX) started out as indie directors who directed blockbusters, Godzilla and Jurassic World, respectively, before getting their Star Wars movies. "To get a blockbuster, you have to make a blockbuster," IndieWire wrote. "And female directors so rarely get that chance."
In that same Variety interview, Kennedy explained that Lucasfilm is looking to find female directors they "would love to work with and see what kinds of things they're doing to progress up that ladder now, and then pull them in when the time is right." Later, she clarified her comments at the Rogue One press conference in San Francisco, attended by Bustle Entertainment Editor Kelsea Stahler:
I, as you can imagine, have every intention of giving somebody an opportunity. If somebody actually moves through the process of making movies and wants to make a Star Wars movie, and shows that they have actually stepped into the role on that level, of course we're going to consider a woman.
In both of these statements, Kennedy makes it clear she doesn't want to hire anyone who isn't ready for the job, which makes sense. But studios not hiring women for blockbusters in the first place is why they don't have the kind of experience Kennedy says a director needs to helm a Star Wars movie. Women have to start somewhere, so why not with a Star Wars movie? That's what Rian Johnson, director of Episode VIII, is doing. The indie director, who made a name for himself with the sci-fi flick Looper, is making his blockbuster debut with Star Wars. There are many female directors who deserve the opportunity Johnson is getting.
In 2015, Vulture put out a list of the 100 Women Directors Hollywood Should Be Hiring. These were women who had all kinds of directing experience, but were being ignored by the studios. There was Jennifer Kent, who made one of the scariest and most viral movies of 2014 with The Babadook. Susanne Bier, who directed the TV mini-series The Night Manager, also made the list and showed that women can do explosions, no matter what the studios think. What the list proved was that big studios just aren't seeing what's right in front of them: female directors who have proven they can make big films. And, more impressively, they've been doing it with smaller budgets.
Of course, there have been women who have broken through. Patty Jenkins will become the first woman to direct a superhero movie when Wonder Woman is released by Warner Bros. Both Sofia Coppola, who will direct the big budget all-female western. The Beguiled, and Trish Sie, who will helm Pitch Perfect 3, are set to rule the box office with their 2017 releases. In 2018, Ava DuVernay will release A Wrinkle In Time for Disney. It's the film that made her the first woman of color to direct a $100 million movie. DuVernay is only the third woman to direct a $100 million movie behind Kathryn Bigelow with her 2002 film K-19: The Widowmaker and Jenkins with Wonder Woman.
We celebrate these historic moments despite them being a long time coming and few and far between. What these firsts really prove are that big studios aren't doing enough to promote women to the helm of its movies. The worst part is that, if they did, they could improve female representation across the board.
According to the 2016 Celluloid Ceiling study, films directed or co-directed by women employed "greater percentages of women working as writers, editors, cinematographers, and composers than films with exclusively male directors." If studios are serious about making strides when it comes to hiring women, they just need to actually hire a woman to direct a film. It's a small change, but it'll make a big difference.