The 'Game of Thrones' Character That Would Defeat You In Battle, Based On Your Zodiac Sign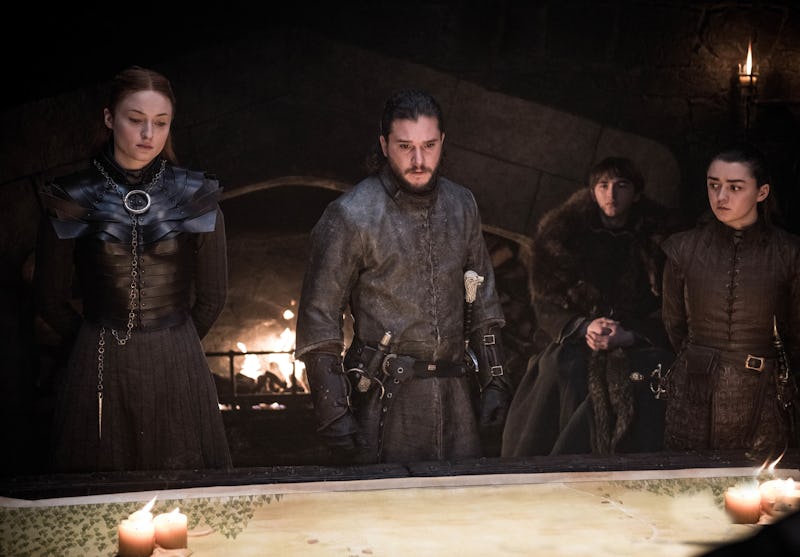 Helen Sloan/HBO
After eight seasons of Game of Thrones we all have some questions we want answered. Who will claim the Iron Throne? How does Dany keep her hair so clean? Which Game of Thrones character would defeat you in battle, based on your zodiac sign? You know, assuming that the Night King didn't kill off you at the beginning of The Long Night.
Perhaps you're already familiar with which zodiac signs you're least compatible with in the real, non-Game of Thrones world. Aries don't get along with other Aries. Taurus and Leo tend to butt heads. Perhaps you're even familiar with the zodiac sign that's your mortal enemy at least astrologically speaking. You've likely already perused the list your biggest weakness, based on your zodiac sign as well. So, you know your strengths when it comes to strategy. This is all to say you know your sign in the real world. So, let's take it to Westeros.
You don't have to do more than a quick Google search to find our the astrological breakdown of Game of Thrones characters. Some people think Sansa's a Gemini. Other's read her more as a LIbra. Everyone's pretty convinced that Dany is an Aries.
Using all that information (and a little supposing, Three-eyed Raven-style), here is who would likely cause your demise in Game of Thrones.
Be warned: this post is dark and full of SPOILERS.