The 'Games Of Clones' Cast Features Some Of Your MTV Faves On A Bizarre Dating Journey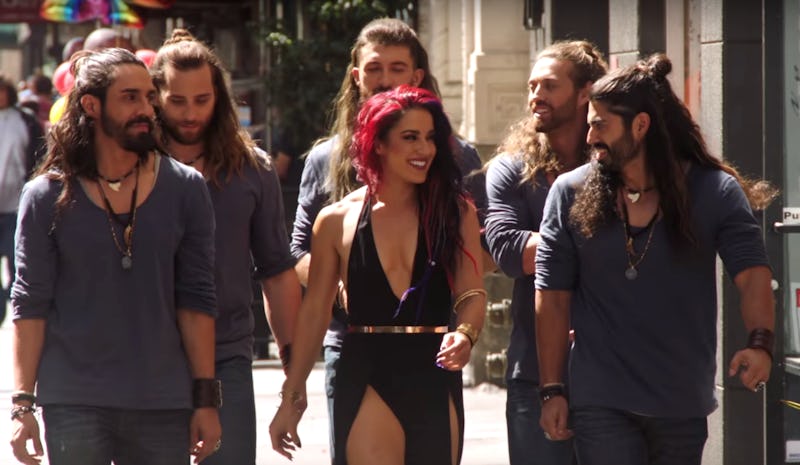 MTV
If you've been anxiously awaiting the final season of Game of Thrones, MTV's Game of Clones won't really fill that void for you. But the Game of Clones cast is made up of seven MTV alums embarking on a "dating experience" that may be the distraction you need while you mark off your calendar. It's nowhere near Westeros, but it certainly sounds like it will keep you entertained.
While you can argue that many of the contestants featured on The Bachelor look eerily similar (blonde, young, thin), MTV is taking that concept to a whole new level with Game of Clones. Each MTV celebrity gets to meet seven people who look like their famous crush — and each of their "clones" is styled with the same hair and clothing. Even if many of these clones are actually a far cry from the celebrity they're supposed to look like, it still leads to a rather freaky visual. And in the midst of it all, the Game of Clones cast members need to see if they can find love with one of these lookalikes.
Before you meet the clones on Feb. 21, start with the MTV singles, because even if the clones don't all look like the celebs they're supposed to, you'll notice some familiar faces in the main cast.