Honor Debbie Reynolds With A 'Halloweentown' Quote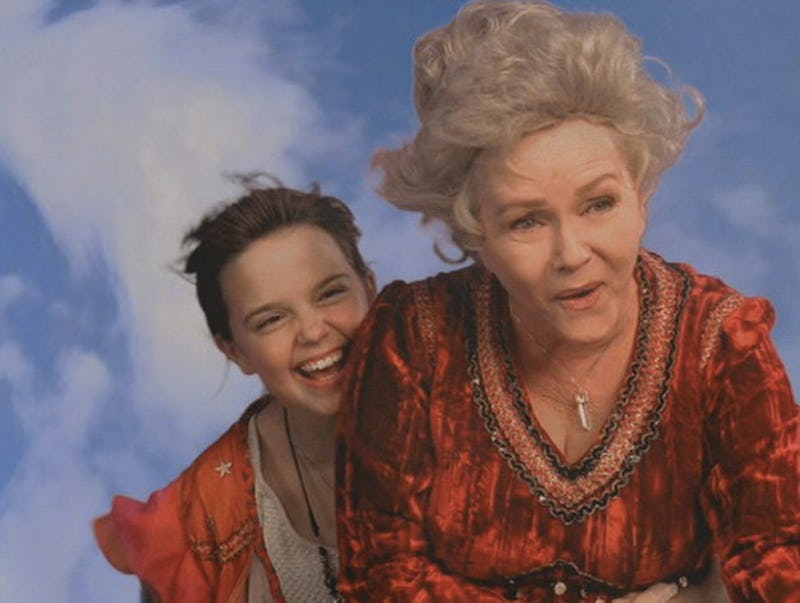 Disney Channel
On Dec. 28, TMZ reported that Debbie Reynolds died at 84 following a stroke, just one day after the tragic loss of her daughter, Carrie Fisher. An active actor since 1950, Reynolds broke out with her unforgettable role as Kathy Selden in Singin' In The Rain, but to younger generations, she will always be lovingly remembered as Grandma Aggie Cromwell in Halloweentown. As the news of her passing has spread, fans have taken to social media to mourn her loss, and one of Reynolds' quotes from Halloweentown in particular has been used to remember her.
"Being normal is vastly overrated," Reynolds said in the beloved 1998 Disney Channel Original Movie. Sure, in the context of Halloweentown, she was referring to being a regular, non-magical person instead of a witch, but the quote resonates with viewers for a reason. As Aggie, Reynolds was reminding us that we should never hide who we truly are — especially not in an attempt to fit in or live up to a certain ideal.
It's a perfectly fitting tribute to a woman who spent over 60 years in Hollywood, a world that all too often encourages hopeful stars — especially women — to fit a certain mold. Reynolds took on an array of acting roles throughout her career, spent time in the music industry, dealt with intense scrutiny about her personal life over and over again, and much more. If anyone had reason to want to be "normal" and just blend in, it was Reynolds. But instead, she urged us to be who we are.
There's no better example of this than her daughter, Carrie Fisher, who was open about her biggest struggles and never apologized for being her whole, unabashed self.
While I hope Reynolds will be remembered for many of her incredible roles, her love for her family, and her mental health advocacy, Halloweentown is undoubtedly a major part of her legacy for anyone who grew up in the '90s. And even though we've grown up since Aggie first taught Marnie how to fly, thanks to Reynolds, we'll always remember that being normal is vastly overrated.