Keep An Eye Out, This 'Handmaid's Tale' Director Could Make History At The Emmys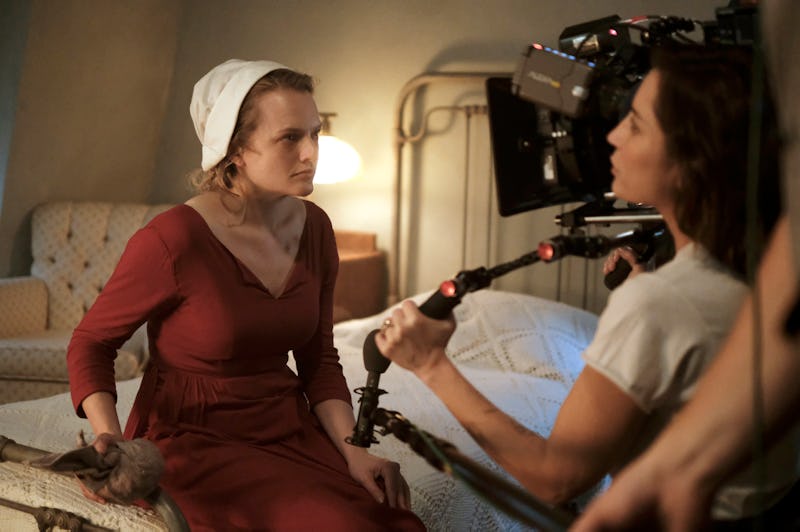 George Kraychyk/Hulu
Reed Morano doesn't remember what she was doing when she found out she was a 2017 Emmy nominee for directing The Handmaid's Tale pilot. She may have been working on her upcoming spy thriller The Rhythm Section starring Blake Lively, or editing I Think We're Alone Now, a post-apocalyptic tale starring Game Of Thrones' Peter Dinklage and Elle Fanning out next year. "It was kind of good," Morano tells me over the phone about working through the Emmy announcement. "I wasn't waiting with bated breath, and then I got a bunch of texts. It was a huge surprise." (The first-time nominee got another surprise when she found out she was also nominated for her cinematography work on HBO's Divorce.)
But most shocking for Morano was finding out that if she wins the Emmy for Outstanding Directing For A Drama Series, she would be only the second woman to take home the prize. Morano learned this fun fact only a few days before our chat and still couldn't believe it. "I just stupidly assumed that more than one woman in the past 63 years would have won the award with all the talent that's out there," she says. Half of this year's nominees for Outstanding Directing For A Drama Series are women — Homeland's Lesli Linka Glatter and The Handmaid's Tale's Kate Dennis are also nominated — but Mimi Leder is still the first and only woman to win the trophy in 1995 for an episode of ER.
Knowing this, Morano admits, "It would be nice if a woman won it, regardless if it's me or the other wonderful women who were nominated." For her, a win means that women are finally being recognized for their TV achievements. Better late than never, right? But it's also a way to stick it to anyone who's told her that female directors are just a Hollywood fad.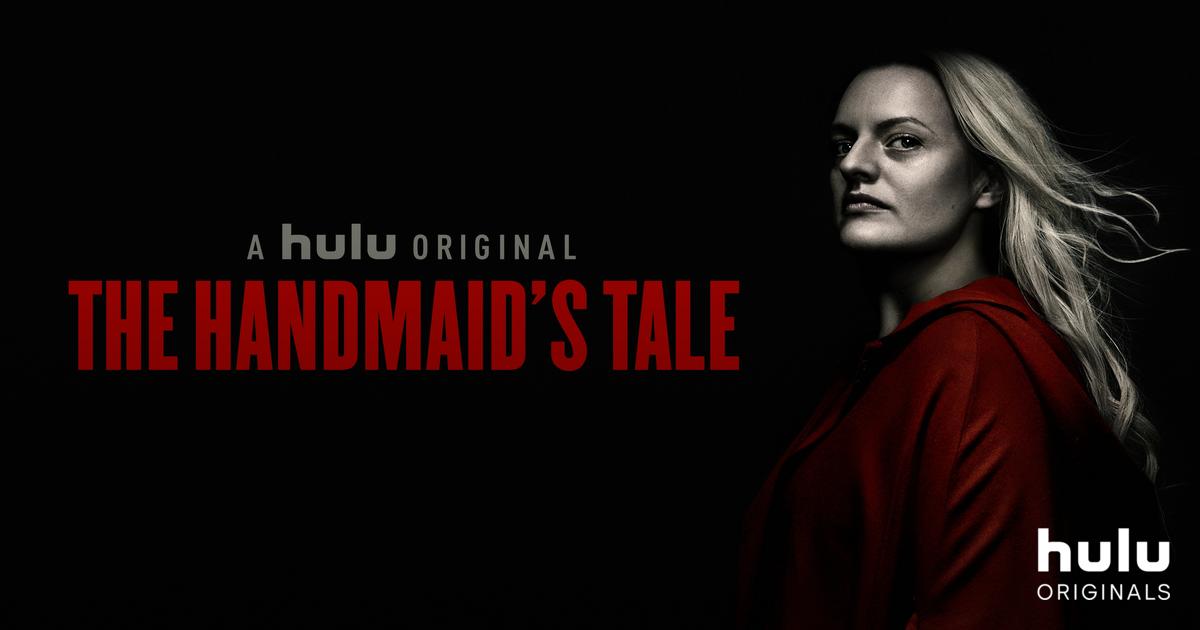 In an interview with The Hollywood Reporter last month, Morano joked that it had become trendy to be a female director. "Some people have been quoting me and saying, 'It's always been cool to be a woman director.' Yeah, I know, I know it's cool, I'm joking around," she says. "But I'm going to take advantage of the fact that Hollywood is like, 'The thing is to get a woman director.'"
In 2015, Hollywood leaders from studios, production companies, and talent agencies announced they were teaming up with Women in Film Los Angeles and the Sundance Institute for the "Systemic Change Project" to make hiring more women in film and TV a priority. It's still a work in progress; Deadline reported the 2017 pilot season featured only one female director out of 41 drama series, an all-time low. Morano, though, has seen the opportunities this Hollywood mandate has given female directors firsthand.
Hulu was courting a "famous male director" to direct the pilot Morano tells me, without naming any names, but after she showed up with her 64-page lookbook that meticulously laid out how Margaret Atwood's novel should look, feel, and sound, she got the job. The Emmy nom is the cherry on top of the sundae. "Now there is this movement to say, 'Hey, pay attention to these other filmmakers. They happen to have vaginas, but they're just as good as the ones who don't," Morano says. "And they have a whole variety of their own experiences to bring to the table."
When you hire Morano, you get someone who's spent more than a decade as a cinematographer. (The Omaha native is the youngest person ever admitted into the American Society Of Cinematographers, BTW.) She's perfected a style that has less to do with what you see, but how you feel when seeing it. "I think of myself as an emotional storyteller," she says. With each tight shot, she puts you in the subject's shoes, — whether that's Elisabeth Moss' Offred on The Handmaid's Tale, or Olivia Wilde's grieving mother in her 2015 directorial debut Meadowland, or Beyoncé in the heart-wrenching video for "Sandcastles."
"That experience was very emotional," Morano says of working with Beyoncé. "Like she's the real deal. When she's playing her music and she gets emotional from it, it's coming from, at least in my perspective, a very real place and it affects everybody on set. It's really powerful."
A lot of that power is in the way Morano wields her camera, allowing it to "film on its instincts" so she can break down the wall that sometimes exists between an audience and an actor. She establishes intimacy with shots that are raw and often feel too close for comfort. With The Handmaid's Tale, that was the point; she wanted you to feel suffocated, just as Offred does every moment in which she is being forced into sexual servitude. Off-putting? You bet, but it's also highly effective.
"Pay attention to these other filmmakers. They happen to have vaginas, but they're just as good as the ones who don't."
The show wants you to question if what's happening in the Republic of Gilead — the taking away of women's rights — could happen to you. With Donald Trump in office, it was a question many Handmaid's Tale fans were already asking themselves. Morano didn't go into the show thinking it would be perceived as an allegory for America, but she's happy to give people "a kick in the ass."
"I don't believe The Handmaid's Tale was only a female story. It is without a doubt a feminist story, but I think it has a lesson that's meant to be heard by everyone," Morano says. "I think the point is, don't let us get there. Pay attention to what's happening around you and make your voice heard before it's too late."
It's just the beginning for Morano, whose busy schedule might keep her from directing Season 2 of The Handmaid's Tale. That's not something Morano, who directed the first three episodes of the show, wants, but she also doesn't want to get pigeonholed. (However, she does want to see The Colonies pop up next season, since "they can go a lot crazier because of how things went in Season 1. There will be no shortage of bizarre, shocking material.") It's unlikely Morano's third feature, The Rhythm Section, will do that.
Based on Mark Burnell's 1999 debut novel in which a woman becomes an unlikely assassin after her family is killed, the film is "a huge action thriller with big set pieces that's also really deeply psychological and emotional." Basically, it's right up Morano's alley. But before the success of Wonder Woman, she might not have gotten the chance to direct a movie like this as a woman — especially one who's never directed an action film before. That's why Morano wants her hiring to show directing is about talent and drive, not gender.
"I don't think I'm like the next female director or the next female director's like me. I think we're all just directors," she says. "At the end of the day, if you're the right storyteller for a project and you have the opportunity to pitch on it, you'll get the job."
The idea the Hollywood could look beyond gender still sounds like a bit of a dream, but if Morano wins that Emmy, it gets closer to being a reality.