Whitney Port's Son Will Likely Appear On 'The Hills' Reboot For This Understandable Reason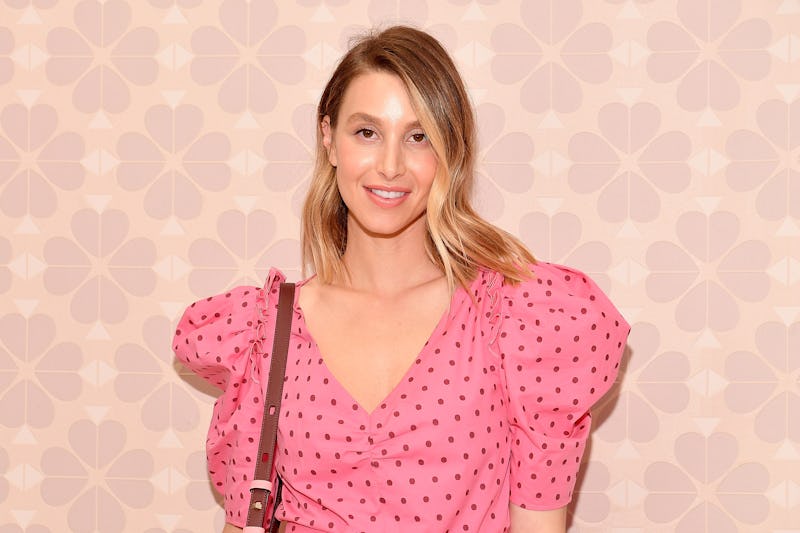 Dia Dipasupil/Getty Images Entertainment/Getty Images
No one can stop talking about The Hills reboot — including which cast members are planning to make a return to reality television, and those choosing to sit this one out. For one OG cast mate in particular, they seem to be welcoming the cameras with open arms. People reported on Sept. 11 that The Hills reboot will include Whitney Port's son, and her reasoning for doing so makes so much sense.
According to the publication, Port, who's no stranger to The Hills fold, is looking forward to giving the world a front seat view into her new life as a wife and mother. And when it came to deciding whether or not she wanted to bring her son, 13-month-old Sonny, into the spotlight, it was a bit of a no-brainer. Port explained,
"Being a mom is a huge part of my identity now, so it would feel weird if he was never on it and I just talked about him. So I feel like Sonny will be on it a bit here and there."
Though, for Port, it seems like it would've been a little unnatural for her not to include Sonny while filming, there are some reality television stars out there who prefer not to follow suit. In fact, The Hills OG and star of her own reality television series on E!, Very Cavallari, Kristin Cavallari isn't one to film with her children around. She told Access Hollywood, "Jay and I just want them to be kids ... They don't need a camera in their face. When they're old enough to decide if they want a camera in their face, that's one thing."
And unfortunately for fans, Cavallari's three bundles of joy won't be the only things missing from the reboot's fold. The Laguna Beach native isn't planning to join the show, period — with contractual obligations with E! cited as the main reason for her absence — as well as other original castmates Lauren Conrad and Lo Bosworth.
On the roster to make a return along with Port, however, are married couple Heidi Montag and Spencer Pratt, and Pratt's younger sister Stephanie Pratt is returning, but this time with a slight British accent in tow. Conrad's ex-flame Jason Wahler has confirmed his return, as well as her best friend Audrina Patridge, oh, and the Justin Bobby Brescia. Though Brody Jenner isn't sure if he's ready to be apart of the franchise again, his right-hand-man Frankie Delgado is also planning to rejoin The Hills crew. And additionally, That's So Raven star Kyle Massey is also reportedly joining The Hills this time around, which is a major, and utterly confusing to some, surprise.
Either way, fans seem to be looking forward to The Hills coming back to television, and shared their excitement all over Twitter — with a few caveats, of course.
Though some cast mates aren't interested in hopping back in front of the camera, the reboot is looking like it may retain its original fanbase with its new dynamic. This time around, The Hills is said to not only catch up with the lives of each of its former stars, but to also introduce fans to another, more mature, side of them as well. Along with manuevering the many ups and downs of their intimate friend group, the cast mates will also be balancing their careers and family lives too — and like Port, that means a spouse and children for most.
As for when the new and improved Hills will make its way to television, a concrete premiere date has yet to be announced. But as of now, it looks like fans can set their sights on catching up with Port, her son Sonny, and the rest of their cast mates sometime in 2019.