The Hot Dads Of 'Riverdale' Are Getting More Time In Season 3 So Get Those Memes Ready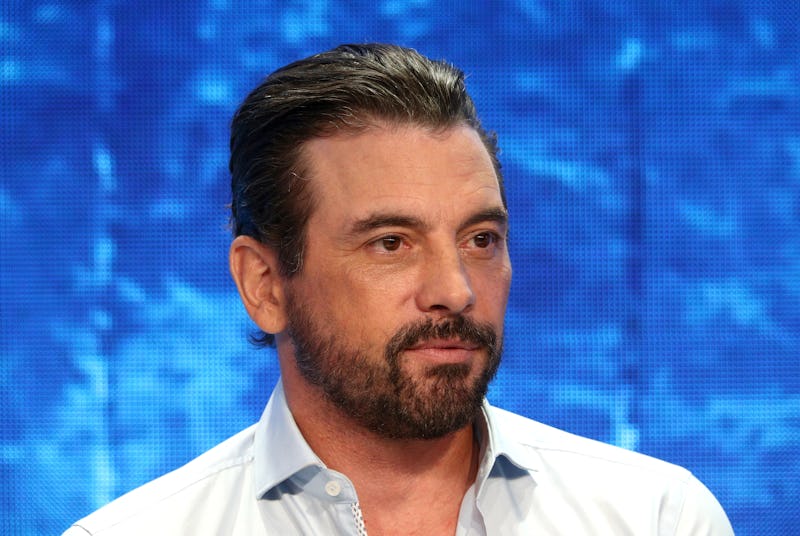 Frederick M. Brown/Getty Images Entertainment/Getty Images
Move over Archie, Veronica, Kevin, and Jughead, it's about time your dads got the attention they deserve. And it turns out they finally will. Riverdale Season 3 is all about the hot dads, according to TVLine. But don't worry, the moms will also get more screen time with a few special episodes focused just on the parents. Yes, Riverdale has heard your prayers and is giving you all the hot parent content you've been wishing for.
At the Riverdale "Meet the Parents" panel at the Television Critics Association press tour on August 6, TVLine reported that executive producer Roberto Aguirre-Sacasa revealed that the Season 3 premiere "dives right into" the 'Hot Dads of Riverdale'" situation. And oh, it is a steamy situation indeed with all these good looking dads just walking around. Aguirre-Sacasa has yet to give any details of what fans can expect, but let's assume there's a possibility that FP Jones (Skeet Ulrich), Fred Andrews (Luke Perry), and/or Hiram Lodge (Mark Consuelos) could appear shirtless at any point. That's why you'll want to mark your calendars for October 10 when Riverdale returns.
But it's not the only time the Riverdale parents will be on full display. Wedding bells might be ringing this season in Riverdale's first wedding episode. The thing is, it might not be who you expect walking down the aisle. "We haven't really had a wedding episode," Aguirre-Sacasa said during the panel. "But we might have one in the offing that involves a certain ex-mayor and a certain ex-sheriff." It sounds like Josie's mom Sierra McCoy (Robin Givens) and Kevin's dad Tom Keller (Martin Cummins) are getting pretty serious.
Another serious tidbit that Aguirre-Sacasa confirmed at the panel is that the rumors of a Riverdale parents flashback episode where the kids play their parents is definitely happening. In Episode 4, titled "The Midnight Club," Riverdale is channeling The Breakfast Club, and Aguirre-Sacasa promises "we're gonna learn about a really, really dark secret that the parents have been keeping since they were" in high school.
Mädchen Amick, who plays Alice Cooper, said during the panel that her onscreen daughter Lili Reinhart is doing her homework by "studying Twin Peaks' Shelly," Amick's iconic role, to get her mannerisms down, while Perry gushed that KJ Apa is a really "great impressionist" already. Maybe Apa's watching a lot of 90210 to get it right.
Last month, The Wrap reported that the flashback episode would give a closer look at the relationship between FP and Alice. Yes, Falice is going to be a thing this season — and Consuelos approves, while others in the Riverdale cast are torn — but Aguirre-Sacasa warned that Alice's husband Hal "is not completely out of the picture yet." So, yes, be prepared for parental drama, a lot of it.
In fact, Aguirre-Sacasa thinks there will be so much that he wants to write a "bizarro episode where we follow the parents, and the kids are on the fringes. In Season 3, we're in the place where we can do that." And, as Liz Lemon would say, Riverdale fans really want to go to there next season.