The Lawrence Brothers' New Show Is Nothing Like 'Brotherly Love'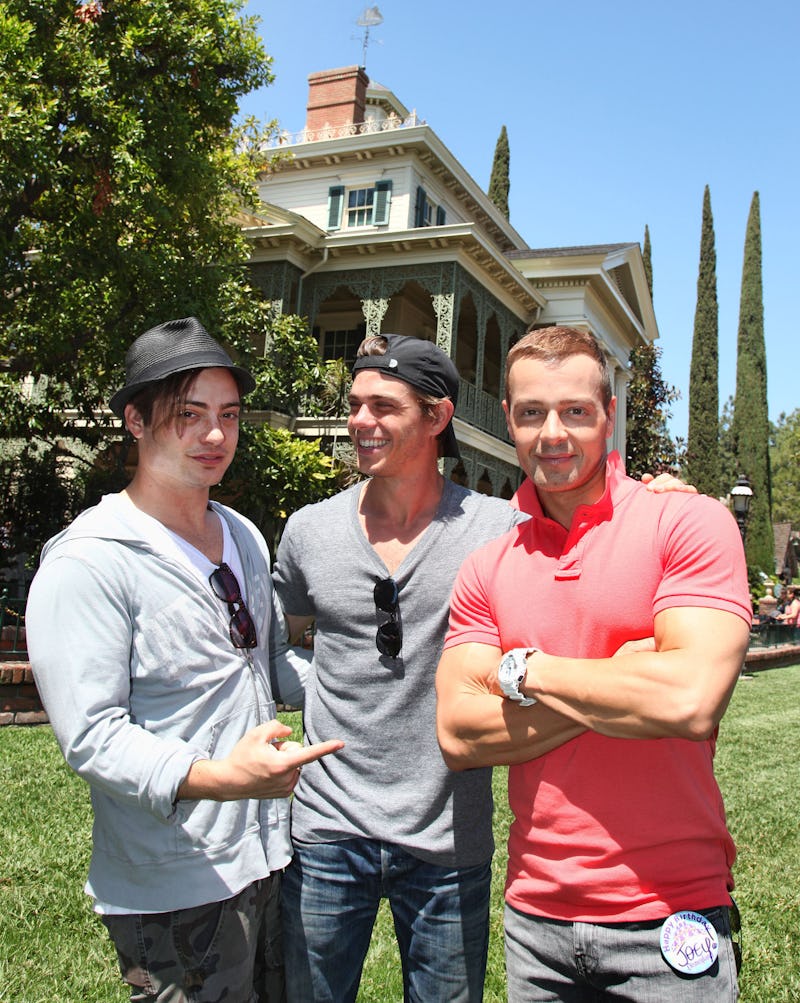 Handout/Getty Images Entertainment/Getty Images
Your '90s crushes are ready to make a comeback, but the Lawrence brothers aren't going to simply feed the nostalgia machine with a reboot of Brotherly Love. In an interview with Bustle, Joey Lawrence reveals the Lawrence brothers have a new show in the works, and while it will star Joey, Matt, and Andrew as relatives, the similarities to their classic sitcom end there. The untitled comedy's goal is to be as grown up as the guys' fanbase. And that's good news for people who still love their favorite '90s stars, but are also interested in seeing them do new things.
Joey is clear that this project is about giving the brothers the chance to work together again, and have some fun doing it.
"We are making the show that we want to make, which is a single camera, half-hour, edgy comedy. Super funny. Lots of heart, but super funny," he says to Bustle. "We've got an Emmy award-winning writer that is killing it, and we are deep into the production of the pilot ... It's very exciting for us. It's been a long time but we just wanted to do it our way."
They're currently shooting the pilot, and although the eldest Lawrence didn't reveal which channel it's for, back in April, Too Fab reported they were working with Pop. Given Pop's current lineup of comedies like Hollywood Darlings and Return of the Mac, a new Lawrence brothers show would fit right in.
While all three of the Lawrence brothers have been working steadily since their careers as child stars, it should be fun to see them together again onscreen. Joey says they have received multiple offers to do a reality show over the years, but that didn't feel true to who they are. As actors, they want to tell stories, and they didn't feel reality TV would be the right outlet for them.
At the same time, they also didn't want to do another show as wholesome as Brotherly Love or their TV movie Horse Sense. "We were in the confines of strict network guidelines, it was a whole different era back then of what they would allow us to do," Joey explains. "We had to sugarcoat everything and wrap it all up. It's a different age now, thank god, in that regard. We can really have fun. And we're grown-ass men, so it's fun to really do it at this point where we can talk about things that are really going on."
There's no doubt about it: the Lawrence brothers are officially back, and as soon as their new comedy hits TV, your childhood crushes will be too.
Additional reporting by Sage Young.