The Snubs From The 2019 Golden Globe Nominations Are Seriously Infuriating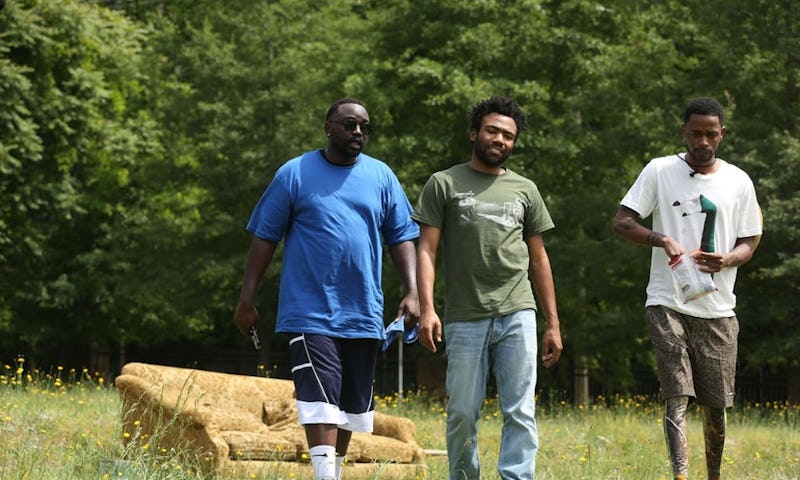 Quantrell Colbert/FX
The Golden Globes is a glorious celebration of the best that Hollywood has to offer in both film and TV. Yet, as is always inevitable with awards shows, there were some major Golden Globes snubs and surprises when the nominees for 2019 were announced on Dec. 6. With categories for both drama and comedy, many shows, movies, and actors got the recognition they deserved — like Lady Gaga being nominated for Best Actress in a Drama for A Star Is Born and the love for Sharp Objects. But that didn't stop there from being some outrage over other worthy projects and performances that were overlooked.
The 2019 Golden Globes will air on Jan. 6, exactly one month after the nominations were announced. Along with the nominations, the Hollywood Foreign Press Association recently revealed that Sandra Oh and Andy Samberg will be hosting the first major awards ceremony of the season. Like with its choice of hosts — since Oh is the first Asian person to ever host a major American awards ceremony — the 2019 Golden Globes represent more diversity than in previous years. Usually, only the TV categories are inclusive, but the film industry saw some strides with movies like Black Panther, Crazy Rich Asians, and If Beale Street Could Talk being recognized by the Globes with nominations.
Even so, no awards show will ever get the nominations 100 percent right. And these snubs for the 2019 Golden Globes prove just that.