The Most Affordable Place To Get Married Is...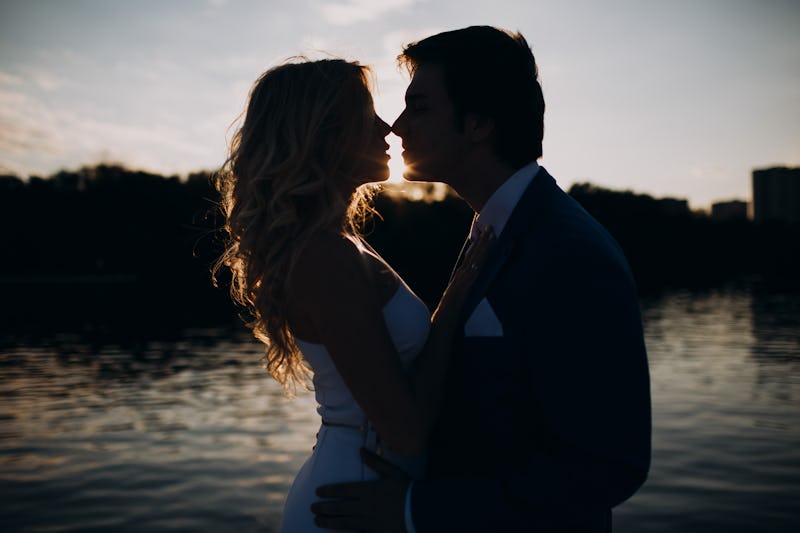 Maksim Chernyshev / EyeEm/EyeEm/Getty Images
As we get closer to the end of winter, wedding season starts officially rolling in. By June, it will be in full swing, as I'm sure you know thanks to the wedding invitations you have all over your fridge so you don't forget who's getting married when and where. It can be tough to keep track! The Knot recently released the results of The Knot 2016 Real Weddings Study, in which everything, and I mean everything, was covered in regards to American weddings.
According to The Knot, this study is the largest of its kind, surveying roughly 13,000 brides and grooms across the country. From venue prices, to how many people go over a budget (many do), to guests numbers, to entertainment — literally all of it, the study reveals exactly what it means (and will financially set you back) to have a good ol' fashioned American wedding — or, in some cases, the lowdown on destination weddings.
Although last year the average price of a wedding reached an all-time high at $35,329, according to the study, a lot of that has to do with where you get married. For example, and no surprise at all, the most expensive place to get married in the United States is in New York City, with an average wedding price tag of $78,464. In fact, four of the top five most expensive places to get hitched are actually in the New York area, unless you opt for a NYC subway wedding, which sounds perfect, TBH.
But if you don't have your heart set on having a ceremony on the High Line at sunset and a reception at the Central Park Boathouse, and are willing to save more than a few bucks, then check out the following states. Here are the 10 most affordable places to get married in the United States.