The One Nervous Habit You're Most Likely To Have, Based On Your Zodiac Sign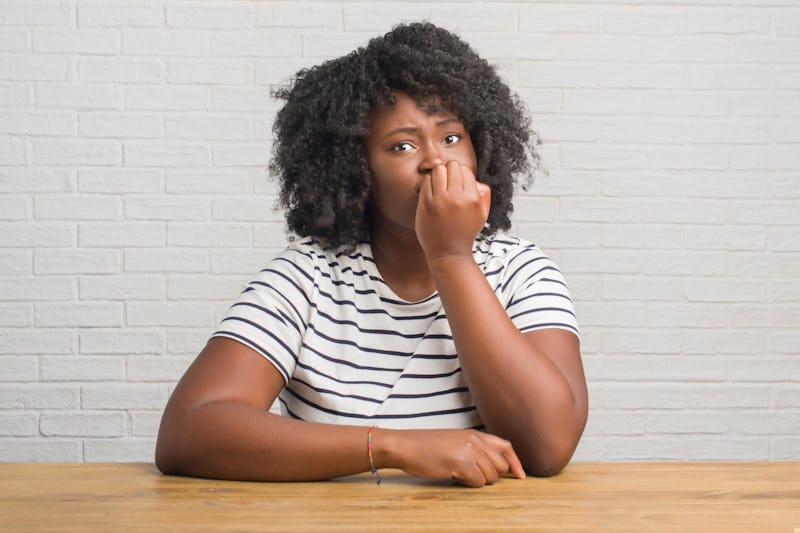 Shutterstock
Everyone has different ways of calming their nerves and dealing with stress, and sometimes that can include turning to a few nervous habits, possibly without even realizing it. You might bite your nails, play with your hair, or tap your foot as a way of relieving pent up energy. But those aren't the only ways it can play out, especially if you take your zodiac sign into consideration.
"The signs have their own quirky habits, as they all are guided by and place importance upon different aspects of life," Molly Cardinal, a professional astrologer, tells Bustle. "The signs' elements are an ideal starting point to understand what kind of energy they possess more than others," which helps explain why stress comes out for each sign in similar ways.
For example, "fire signs are going to resort to more drama and theatrics; air signs would rather take the feelings out of it and just think about what's going on," Cardinal says. "By comparison, the water signs react from an emotional standpoint, often losing track of the logic; and the earth signs would rather focus on what's directly in front of them."
With that in mind, here are the most common ways each sign expresses their nervous energy, according to experts. Plus, ways you redirect that nervousness, if the habit isn't working for you.