9 Things People With High-Functioning Anxiety Do Behind Closed Doors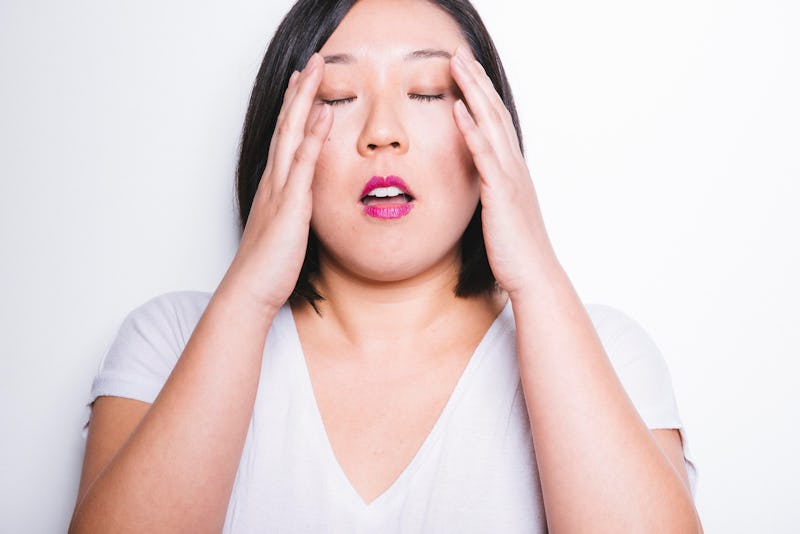 BDG Media, Inc.
You can never fully know what people do behind closed doors, since our time at home is when we get to fully relax and be our truest selves — away from the prying eyes of the public. But for people with high-functioning anxiety, this alone time is often rife with ways of dealing with stress.
The thing is, not everyone knows these habits are a side effect of anxiety. "Typically, those with high-functioning anxiety have multiple symptoms of chronic anxiety but can carry out their daily functions, often without coming across as anxious to friends, co-workers, and family," Dr. Jeff Nalin, PsyD, licensed clinical psychologist, tells Bustle. "In reality, they suffer in secret from chronic stress." And knowing what that might look like can be the first step in getting treatment.
While some coping skills are helpful — and may even push an anxiety sufferer towards success — others can be a sign the anxiety has officially gotten out of hand. "Without treatment, high-functioning anxiety can have detrimental effects on mental and physical health, as the body and mind suffer from a chronic, constant level of stress," Dr. Nalin says.
The good news is, there are plenty of ways to be successful and get things done, without pushing yourself to the edge, or experiencing an undo amount of anxiety. So if any of the habits below sound familiar — or are holding you back in life — it may help to let a therapist know.