20 Ways To Ask For Help If You're Experiencing Anxiety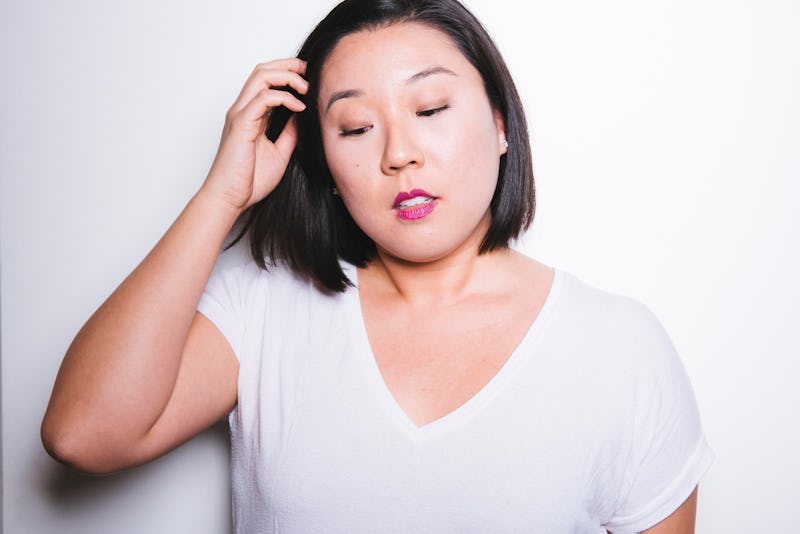 BDG Media, Inc.
When you have anxiety, it isn't always easy to figure out where to start or what to do in order to feel better. And it can be even more difficult to reach out to friends or family for support, thanks to the stigma that often surrounds mental health. But it's important to keep in mind there are lots of ways to treat anxiety, as well as plenty of folks who are willing to help.
"There's a societal pressure to keep going, put your best foot forward, and never show vulnerability or weakness," licensed clinical psychologist Jaclyn Lopez Witmer, tells Bustle. And yet, one of the most helpful things you can do for yourself is acknowledge your anxiety, and then try to develop a few connections.
"There's strength in opening yourself to another person and asking for help and support," Dr. Lopez Witmer says. "It's freeing and leads to closer relationships and improved mental health." This might include going to therapy, having a heart-to-heart with a friend, or even joining a support group.
Of course, there are ways to ease yourself in if talking about your anxiety makes you uncomfortable — or if it feels inaccessible. There are anonymous chat lines you can call, as well as affordable (and even free) therapies you can try. It's all about figuring out what sounds good to you, and deciding to go for it. Read on below for ways to reach out for help for your anxiety, because you can definitely feel better.