'BoJack Horseman' Fans Are Going To Want To Tune Into Netflix This Week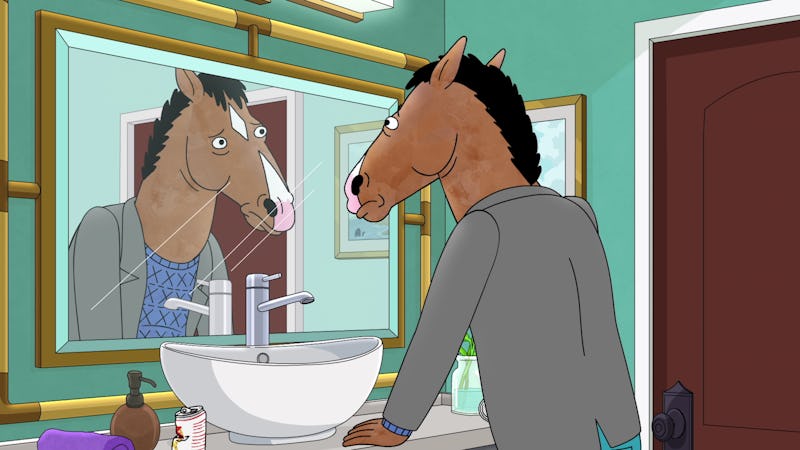 Netflix
The word "revolutionary" gets tossed around a lot by people when discussing television, but few series are truly worthy of such praise. But one show that definitely is revolutionary is BoJack Horseman, and when the new movies and shows hit Netflix this week, this groundbreaking series will officially come to a close.
BoJack Horseman debuted back in 2014 as one of Netflix's first original series, and few could have guessed at the time what an impact it would end up having on its fans. On the surface, the series doesn't appear to be anything too out of the ordinary. It follows anthropomorphic animals, with the titular character being a washed-up actor who previously starred on a cheesy '90s sitcom. But what the series really is, is one of the most accurate depictions of depression ever seen on television, disguised as an animated comedy about talking animals. Fans will surely miss its presence on TV, but hopefully the series ends its run with a satisfying finale.
The final season of BoJack isn't the only new arrival on Netflix this week — not by a long shot. There are also a ton of classic movies hitting the site, including your favorite 2000s teen dancing drama, Center Stage. So take a look below to see the best of what's arriving on Netflix this week.