'Sabrina' Isn't The Only Exciting Show Dropping On Netflix This Week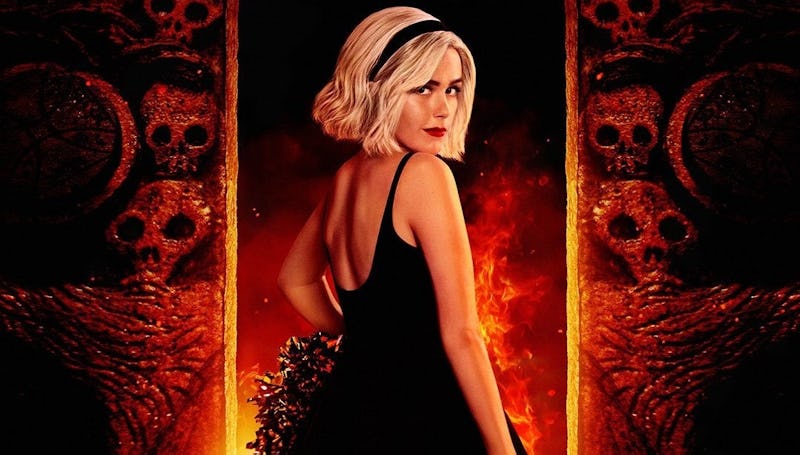 Netflix
After several years and many billions of dollars spent, Netflix has compiled a pretty decent number of shows that can be considered hits with true fan bases. And one of the site's most popular original series is set to debut its latest season as part of the new movies and shows on Netflix this week. The show in question is The Chilling Adventures of Sabrina, which is returning for its third season on Jan. 24.
The series is the latest adaptation of the classic Archie comic Sabrina the Teenage Witch, but it is definitely not your parents' Sabrina. In fact, it's not even the Sabrina you grew up watching on TGIF. The series is super dark and full of satanism, and in season 3, the titular teen seeks to literally become the Queen of Hell. Yeah... pretty sure that never happened to Melissa Joan-Hart.
Spoilers to follow for The Chilling Adventures of Sabrina: Part Two.
At the conclusion of season 2, Satan's plan to crown Sabrina as the Queen of Hell went awry, and Lilith ended up taking the crown for herself. Even worse, Sabrina's boyfriend Nick ended up with Satan trapped within his own body, and was taken to Hell with Lilith. In Part 3, it's up to Sabrina to not only rescue Nick, but also to claim the Crown of Hell for herself.
If all this talk of Hell is a bit heavy for you, have no fear. Netflix has plenty of other non-Hellish new additions hitting the site this week, all of which can be previewed below.