17 New Movies & TV Shows On Netflix This Week, Including One Creepy Christmas Special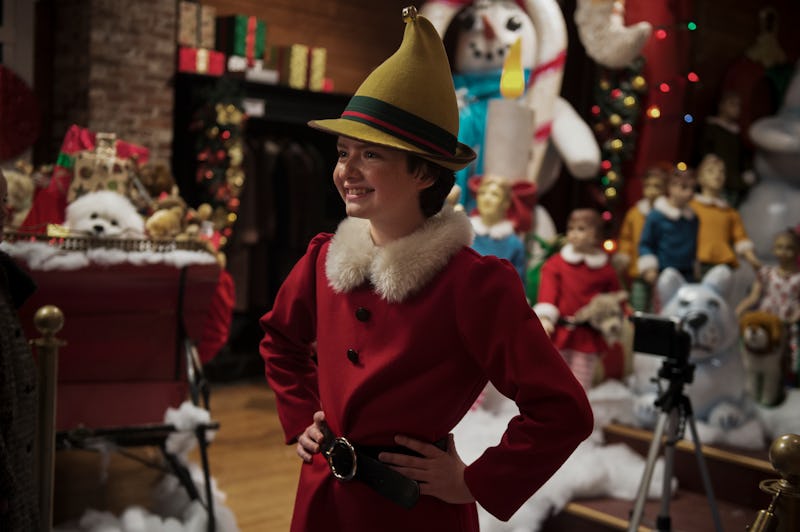 Netflix
When it comes to Christmas specials, Netflix has a history of putting out holiday productions that are both unusual and unexpected. Take for instance their mostly played straight old school variety show A Very Murray Christmas, or last year's unexpected hit cheesy romance movie A Christmas Prince. And this year is no exception, as the holiday special Chilling Adventures of Sabrina: A Midwinter's Tale is one of the new movies and shows hitting Netflix this week, and it promises to be unlike any TV Christmas special you've seen before.
In the new special, the Spellmans celebrate the winter solstice and encounter all sorts of legendary ghouls and ghosts that are known to haunt the world around the holiday season, according to Vanity Fair. There's Bartel, who's basically a version of Santa Claus' demonic Alpine helper Krampus that's observed in southern Austria. Then there's a pair of creepy Icelandic Christmas traditions that pop up in the episode: Grýla, a child-eating witch who comes down from the mountains at Yule to kidnap poorly-behaved kids; and the Yule Lads, 13 trolls who either reward or punish children in the 13 days leading up to Christmas (in some traditions, they are Grýla's children). And since Christmas is a time for ghost stories (A Christmas Carol, anyone?), don't be surprised if some spirits show up to haunt the special as well.
In addition to Sabrina, there are loads of other interesting new additions to Netflix this week, so check out the list below for the best of the rest.