7 Brand-New Christmas Specials & Movies Coming To Netflix This December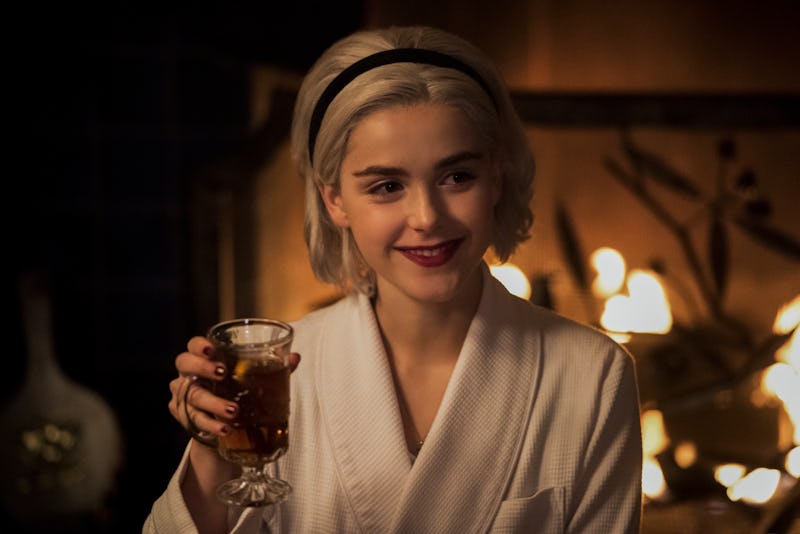 Netflix
On the seventh day of December, Netflix gave to me, the first of several Christmas movies. (And TV specials, but that doesn't really work rhyme-wise with the lyrics, you know?) In the weeks leading up to Santa's arrival, there will be a total of seven original Christmas specials and movies coming to Netflix this December. That means you can go ahead and blow through your old holiday favorites now, and still have new stuff to watch while you're decking the halls with boughs of holly.
Starting Dec. 7, the streaming giant will roll out its first batch of original Christmastime content. There'll legitimately be something for everyone to watch, including a raunchy Italian film about a holiday tryst, a family-friendly British series that's sure to be merry and bright, a reality TV special filled with epic baking fails, and a few Christmas-themed cartoons, too.
If none of those appeal to you, though, perhaps you'd prefer a slightly darker twist on holiday entertainment? Like, say, a very spooky Chilling Adventures of Sabrina special? Yep, that's happening. In the wake of the recently-released reboot series, 'Brina and company are back with A Midwinter's Tale. 'Tis the season for seances, apparently.
So, get ready to settle in for some eggnog and chill. These Christmas specials and movies just might end up being your new holiday favorites.