22 Shows & Movies Coming To Netflix This Week, Including A Highly-Anticipated Holiday Sequel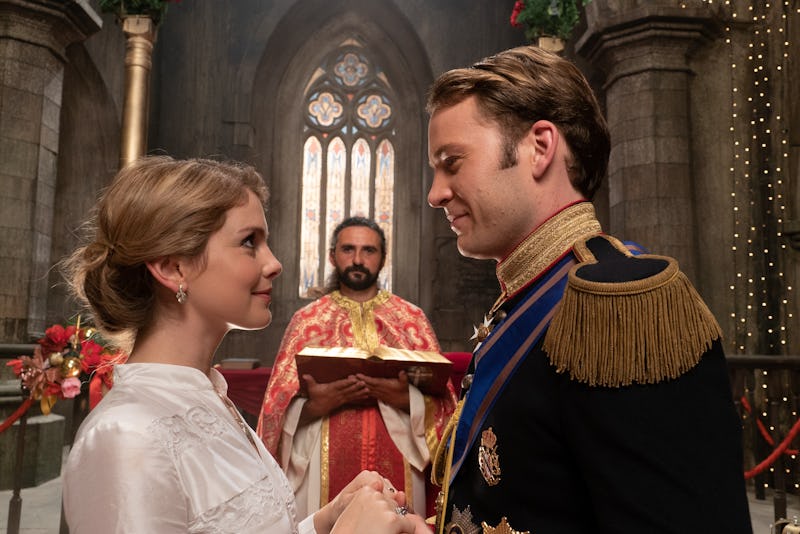 Netflix
Netflix produces a ton of their own movies, and most of them fall by the wayside. But every now and then, the streaming site releases a film that becomes not only a big success, but a cultural phenomenon. Such was the case last November, when Netflix released the cheesy holiday romance A Christmas Prince and the internet couldn't stop obsessing over it for a month. Now, it looks like they've done it again, because among the new movies and shows on Netflix this week is the highly-anticipated sequel to A Christmas Prince.
The sequel, A Christmas Prince: The Royal Wedding, takes place a year after the first film. Amber is gearing up for her wedding to King Richard, but she begins to have doubts that — as an average American girl — she's fit to be Queen of Aldovia. This gives the film a Meghan Markle-esque royal wedding fantasy feel, but it also still functions as a holiday film since, like the original, it takes place around Christmastime. Unlike the original, however, expectations are high this time around, and no one will be surprised if A Christmas Prince: The Royal Wedding ends up being an even bigger hit than its predecessor.
As exciting as it is, A Christmas Prince 2 isn't the only new addition to Netflix this week, so take a look at the list below to see the best of the rest.