All 21 New TV Shows & Movies On Netflix This Week, Including A Spooky New Horror Flick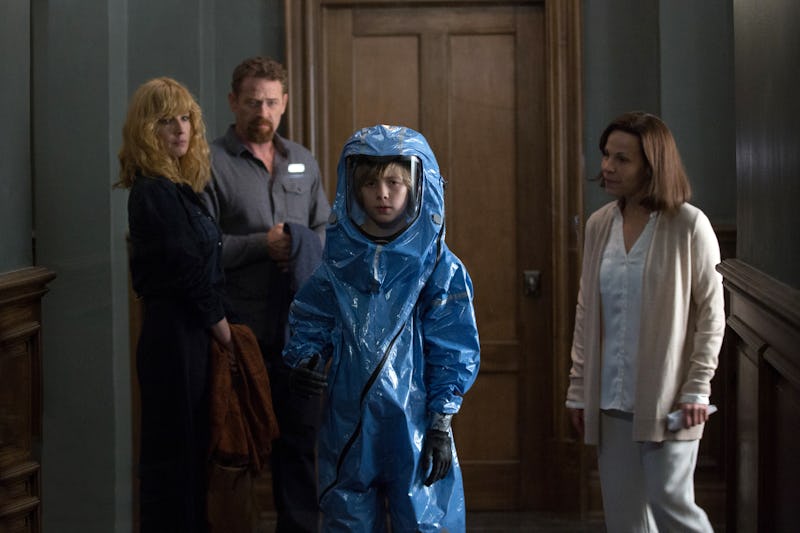 Netflix
It's October, and you know what that means. The leaves are changing, the days are getting shorter, and the temperature's dropping. Halloween is right around the corner, so there's no better time of the year to enjoy some scary films. And among the new shows and movies on Netflix this week is a brand new horror film that will help you ring in the season in an unexpected way.
The film is called Eli, and it's not your average scary movie. The film is about a young boy, the titular Eli, who has an autoimmune disease that has caused him to live his life inside a literal bubble. As a last-ditch effort to cure him, his parents admit him to a sterile manor where he undergoes experimental procedures by a team of doctors. But Eli soon comes to the belief that his doctors may not have the best of intentions, as he begins feeling worse than ever before. Not only that, the boy starts having horrifying visions of ghostly apparitions in the manor, and it's unclear if these visions are caused by his treatments or if there really is something paranormal going on at the house. The film shares the same producers as the Netflix scare-fest The Haunting of Hill House, so you just know it's going to be a spooky good time.
But if you're not ready for your Halloween frights just yet, Netflix has plenty of other non-scary offerings coming out this week, too. Check out the full list below.