The One Detail About Taylor Swift's Social Media Disappearance That Proves There's A New Album On The Way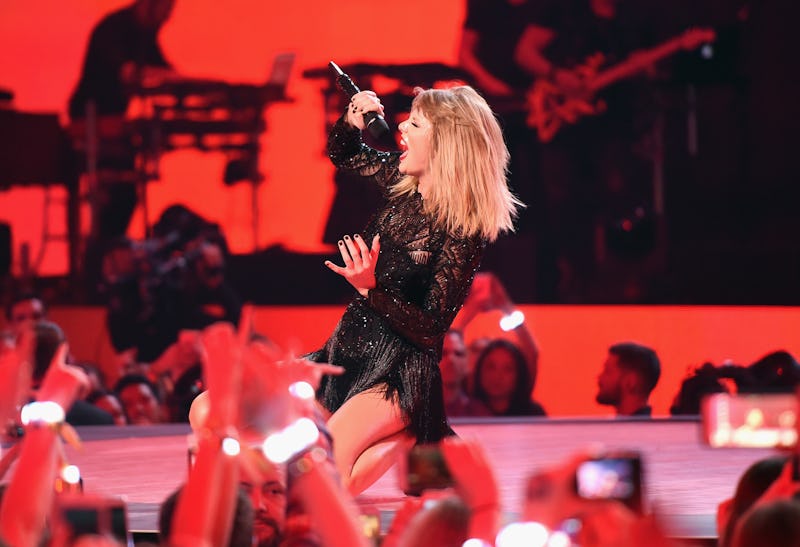 Kevin Winter/Getty Images Entertainment/Getty Images
If you, like me, were just brutally interrupted from living your ordinary, unsuspecting human life on this day of days when Taylor Swift deleted all of her social media without any warning and basically became one with the Twitter eggs of the universe, then #trust that you're not alone. In the midst of this digital chaos, there are approximately 1.1 million theories about what she could be planning — but eagle-eyed fans seem to have spotted some pretty strong evidence that Taylor Swift will be releasing a new album, and that this ~cleanse~ is just the beginning of it.
See, today is August 18, 2017; do you remember where you were in the August 18s of yore? Odds are precisely three years ago, you were hearing about the announcement of the long-anticipated 1989 album, which Taylor Swift live-streamed her introduction of with a performance of "Shake It Off" in a room full of fans that I am jealous of to this day. We all know that Taylor Swift's obsession with numbers and dropping tiny hints means she doesn't do anything accidentally, so fans are fairly certain that, rather than disappearing forever, this social media disappearance is actually going to be the beginning of a new Swift Era.
This is far from the first time a performer has teased an upcoming album with a dramatic shift on social media — with his most recent release, Ed Sheeran cryptically changed all of his social media profile and background shots to blue after a yearlong hiatus — but full-on deleting accounts seems to take it to new heights. Taylor Swift's Instagram is no longer available to view, and her tweets have been rapidly disappearing throughout the day. While there is some comfort of this happening on the three year anniversary of 1989's announcement, it doesn't answer the biggest question of all: What on earth does it all mean?
Whatever this new album is about — presuming it's an album on the way — the theme will likely be in line with whatever social media strategy Taylor Swift is employing. While it's a little early in the game to start guessing now, one thing is for sure: if there is new music on the way, it's going to be bold and unapologetic as all heck, and decidedly unlike anything we've heard from Swift before.