The One Surprising Thing Most Likely To Drive Someone to Cheat, Based On Their Zodiac Sign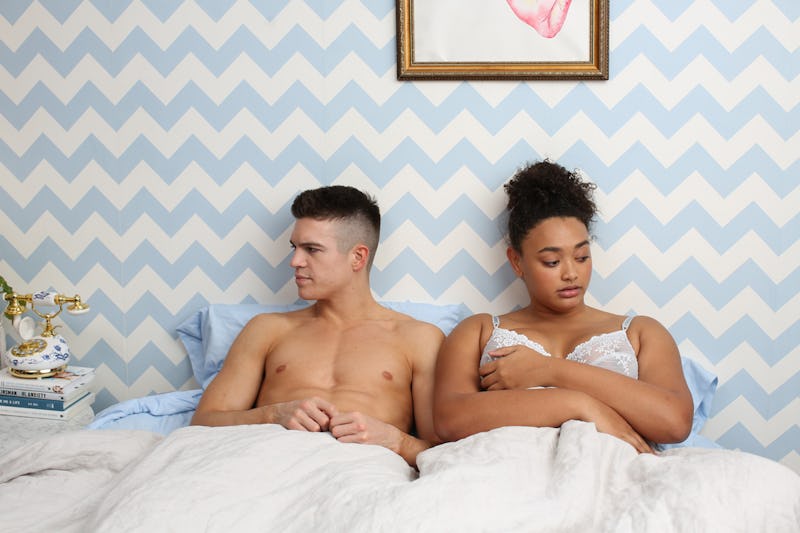 Ashley Batz/Bustle
Some zodiac signs are more prone to cheating than others. But it's pretty unfair to label a handful of signs as "cheaters," because under a certain set of circumstances, any zodiac sign can cheat. It's just a matter of figuring out what exactly may cause it to happen.
"Let's face it, no one wants to be cheated on, especially not with matters of the heart," astrologer Cindy Mckean, tells Bustle. And while having trust in your partner and relationship is key, Mckean says it's important to be mindful of any potential red flags. This is where astrology can give you a little bit of insight.
According to NYC-based Oracle and relationship coach, Cara Kovacs, Scorpio is probably the least likely sign to cheat. "They [...] are least likely to stray because they only have eyes for one person at a time," she says.
Other signs that are most likely to stay monogamous include Taurus, Virgo and Cancer. These signs tend to pick someone and stick with them. If they ever were to cheat, it's more often in the form of "emotional spite" from being wronged by their partner, and not from having a wandering eye.
Some signs may act on their desire to cheat and some won't. Regardless, everyone has their own motivations for wanting to. So here are some surprising things that might drive each zodiac sign to cheat, according to astrologers.