The Relationship Problem You Keep Facing Over And Over Again, Based On Your Zodiac Sign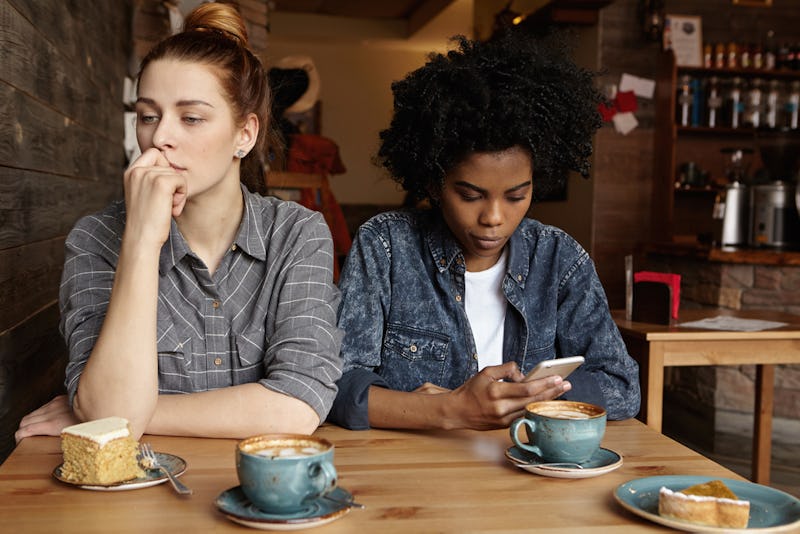 WAYHOME studio/Shutterstock
When it comes to astrology, each zodiac sign can have things they're naturally good at, as well as a few traits that can make their life tricky. And the latter may be at the root of recurring long-term relationship problems. Whether it's an issue that keeps cropping up in their current relationship, or one that follows them around, noticing it is key.
"Everyone can overcome whatever their patterns are based in their [astrology] chart," Ruby Wolfe, an astrologer with over twenty years of experience, tells Bustle. "That's the point of astrology — personal growth." So if certain problem has become a pattern, picking up on that is actually a good thing.
Also, "each sign has numerous qualities that might just as easily show up in a functional/balanced way versus a dysfunction/imbalanced way," Julie McGill, an astrologer who specializes in sex and relationships, tells Bustle. What might be problematic for one person may not be problematic for another, which is why it would be necessary to look at more than just a person's sun sign, McGill says, in order to get a solid idea about their strengths and weakness.
That said, here's what each sign has the potential to struggle with the most in relationships, according to experts, as well as how they can strike a better balance.