The Relationship Pattern You're Likely To Repeat, Based On Your Zodiac Sign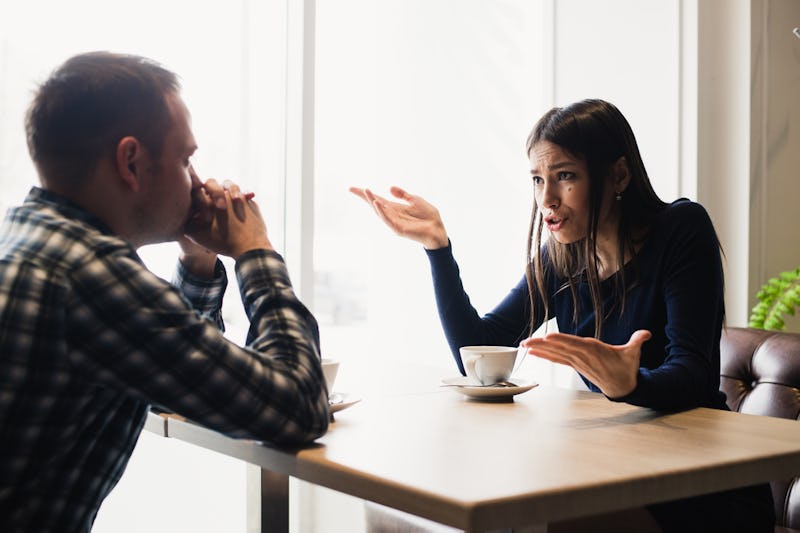 RK Studio/Shutterstock
Does it seem like you find yourself falling into the same issues in your relationship over and over again? If you're wondering how to break your relationship pattern, your zodiac sign might be a surprisingly helpful resource for figuring out what mistakes you're making again and again. According to an astrology expert, your sun sign can say a lot about the way you act in your relationship with your partner.
"Since the zodiac sign is the sun sign (the constellation the sun was in when a certain person was born), it determines the true core of a person, as well as their drive and ambition," Narayana Montufar, senior astrologer at Horoscope.com and Astrology.com, tells Bustle. "The sun indicates how we assert our purpose, make judgments, and integrate self-awareness." All of these qualities will have a major impact on your relationships, so knowing how your mind works can help you break any unhealthy patterns you might notice in yourself.
Before you can start to break a pattern, you have to be aware of how your tendencies can affect how you treat your partner. For example, maybe your perfectionism makes you pick fights about small details which really aren't important in the grand scheme of things. Or maybe your inability to ask for help when you need it makes it difficult for you to get truly close to your partner and get support from them.
Here is your relationship pattern based on your zodiac sign, according to an astrology expert.