Dani Dyer Shut Down Rumours About Her Flaking On Appearances & We're So Here For It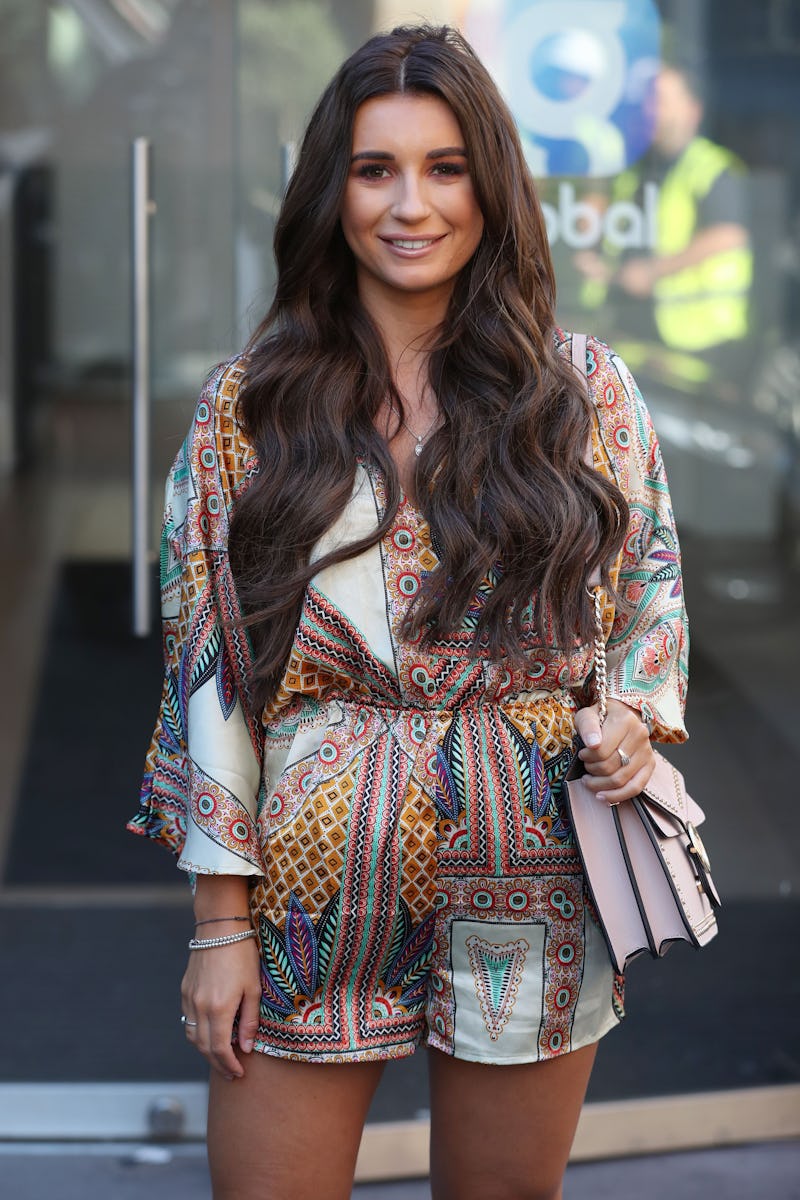 Beretta/Sims/Shutterstock
The Love Island finalists have experienced everything that comes with celebrity life since leaving the villa. Unfortunately, that includes the bad stuff as well as all the perks — I'm talking about false and inaccurate stories. One Dani Dyer rumour in particular has caused a lot of upset; so much so that the 22-year-old actress felt the need to publicly clear the air on social media.
Dyer — who was crowned the winner of the 2018 series alongside boyfriend Jack Fincham — has been criticised for reportedly pulling out of numerous public appearances at nightclubs, letting her many fans down. At the beginning of August, promoters for Faces in Essex said that the star had cancelled an appearance at the club. However, Dyer's spokesperson insisted at the time that nothing had ever been confirmed, telling the Mirror: "The appearance was never confirmed. [Faces] enquired about Dani and were told she wasn't available." This wasn't because she was busy swanning around enjoying her crown (which she would totally be entitled to do), but because she was busy filming for Love Island: The Reunion.
However, a similar incident occurred last Monday; Dyer was reportedly a no-show at Casino Nightclub in Guildford. A statement from the club to The Sun said that Dyer had "pulled out of tonight's appearance. Guildford and the whole of Surrey were looking forward to welcoming her with open arms." In a bid to not disappoint fans, the club replaced Dyer with fellow Love Island stars Georgia Steel and Alexandra Cane.
But it turns out that Dyer wasn't the reason for people's disappointment. In an Instagram story, the Love Island queen attempted to set the record straight, writing: "I can promise hand on heart that I haven't confirmed any [public appearances] since I've been back from the villa! Would never want to let anyone down."
Dyer finished by telling fans that she will only be making appearances that she has posted or spoken about as she doesn't want "any more people being let down."
It's sad that she has already been forced to clear up one false rumour but unsurprising considering the vitriol that can erupt on social media due to false information.
On a brighter note, despite her upset, Dyer clearly isn't letting any of this drama get the better of her as she was spotted being her usual bubbly self on Friday at the Love Island Live event in London. Dyer and Fincham both appeared on stage together alongside the show's host Caroline Flack to talk about what life as winners has been like so far.
It looks like the daughter of Danny Dyer may also have a future career as a radio presenter if her recent stint on Capital FM is anything to go by. On Friday, she filled in for regular Vick Hope, joining Roman Kemp to present the Capital Breakfast show.
Although Dyer's rep confirmed to Bustle UK that this was (unfortunately) just a one-off, people couldn't get enough of the reality star. "Just hearing Dani Dyer on the radio cheers me up. Can you be on it everyday please?" tweeted one of Dyer's adoring fans.
I think it's safe to say you can expect to hear a lot more from her on your morning commute in the future. Radio stations, you know what to do.