'Gilmore Girls' & 'Parent Trap' Team Up (Sort Of)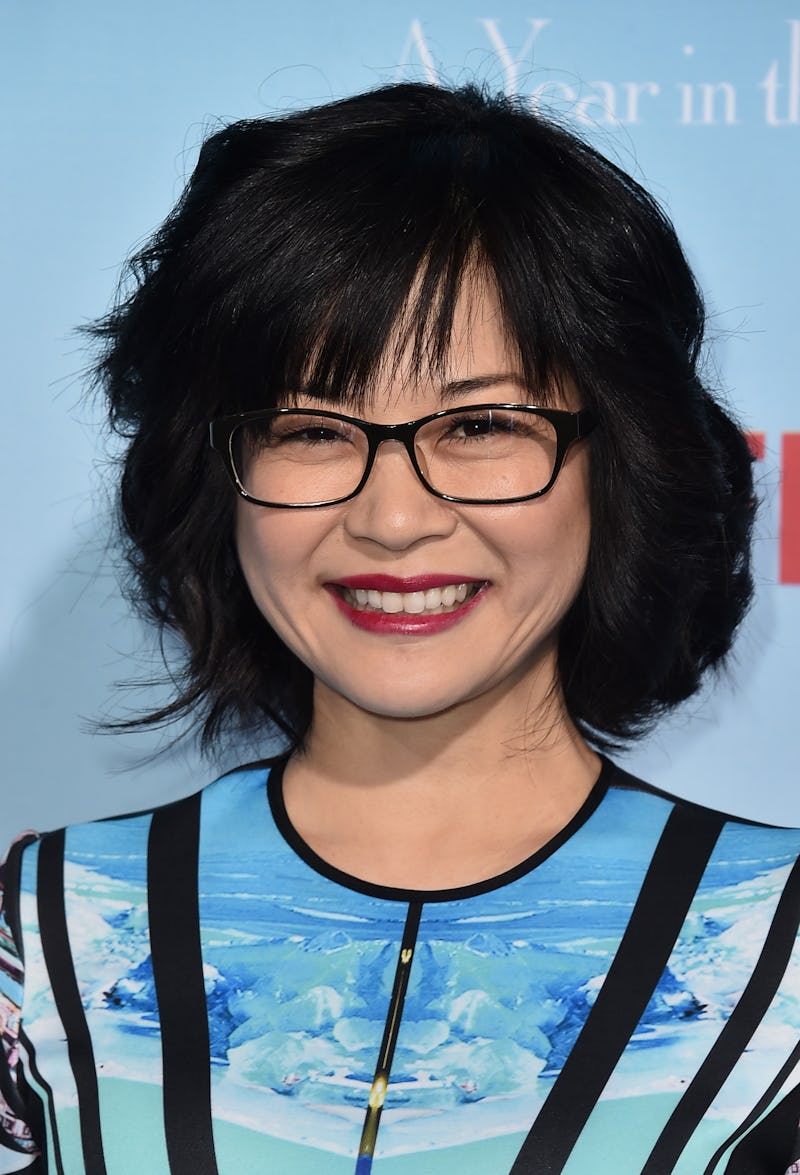 Alberto E. Rodriguez/Getty Images Entertainment/Getty Images
If you're a '90s kid who grew up replaying The Parent Trap on VHS far too often, and then segued into obsessing over Gilmore Girls during your teen years, congratulations — we have way too much in common. Oops, I mean, the point is that the ultimate Parent Trap and Gilmore Girls crossover happened at the Women's March on Washington and you're going to love it. I never expected to see these two worlds — especially these two characters — collide. But alas, Instagram is a magical place. GG's Keiko Agena (who you may know as Lane Kim) posted a photo with Elaine Hendrix, better known as Parent Trap villain, Meredith Blake. You know, Hallie Parker and Annie James' aspiring evil stepmother.
But don't worry, it appears that Hendrix is not the least bit like her terrifying onscreen counterpart. Instead, based on Agena's caption, Hendrix actually helped bring the Gilmore star and others from Los Angeles to D.C. to take part in Saturday's historic rally. Talk about a selfless soul, who definitely does not deserve to have a newt stuck on her water bottle or her inflatable mattress tossed into the sea. Again, she is not Meredith in real life, but I am forever grateful she played such a big role in my favorite childhood movie. And I'd bet plenty of my peers would agree.
Now, without further ado, here's the nostalgia-filled photo:
It also features a cameo from Agena's self-proclaimed "bestie," in case you were curious.
Honestly, this photograph gives me so many feels, I could do a major drum solo right now.
I mean, it literally made me gasp with joy.
However, I'm sure Hendrix's on-screen alter ego would not be the least bit amused. She'd have the same reaction as she does to, say, going camping or putting up with Hallie and Annie's antics. She'd totally not see what the fuss is all about.
But you know what? I'm not listening to Meredith Blake. Hendrix is a million times cooler anyway. This photo is everything my nostalgic self could want. And the fact that these two joined forces to support women's rights? It makes the situation even better. To top it all off, Hendrix is wearing one of those glorious p*ssyhats.
One final question for you guys: Do you think they sang "Where You Lead (I Will Follow)" as they marched? Because, I mean, how could they not?