'To Kill A Mockingbird' Shouldn't Be Banned, But Students Do Deserve Better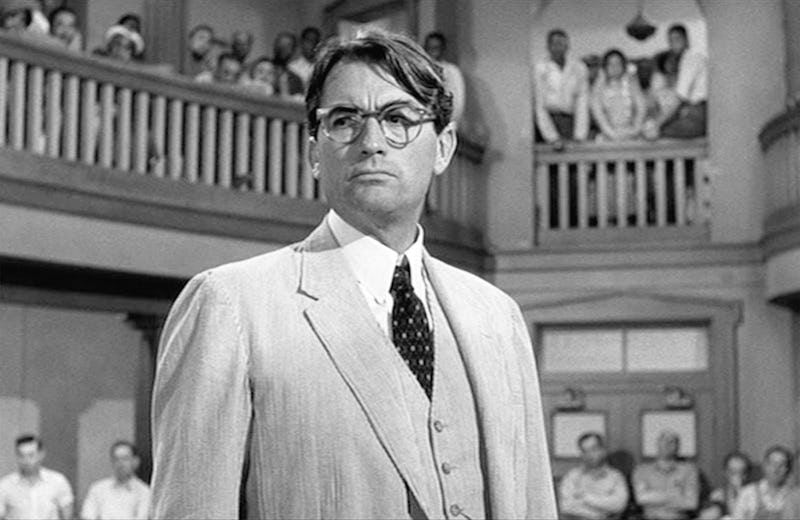 Universal Pictures
By now, you've probably heard the news that Mississippi's Biloxi Public School District removed Harper Lee's Pulitzer Prize-winning novel from its curriculum, on the grounds that it "makes people uncomfortable." What the school board misses is that To Kill a Mockingbird should make white readers uncomfortable, because that is what it was always designed to do.
Race makes white people uncomfortable. Since it became largely unacceptable to use the N-word in public, many white parents in the U.S. have raised their children to believe that they should never notice any person's race, and that to do so is racist. This "colorblind" approach has myriad flaws, because it creates the illusion that everyone is treated equally across the board. It does not leave a space to acknowledge the ways in which people of color are disproportionately affected by police brutality, the school-to-prison pipeline, mandatory-minimum sentences, housing discrimination, and workplace harassment.
But everything in our society revolves around race. Race affects every facet of our lives. It's why Barack Obama's presidency meant so much to so many, and it's why his qualifications were questioned in every possible way at every possible turn. Race is why Donald Trump became Barack Obama's successor — not because, to paraphrase an oft-used argument, white people have been so oppressed for the last eight years, but because seeing a black man ascend to the highest office in the land made racists realize that they were losing.
(If there's one thing racists are good at, it's losing, but don't tell them that.)
So when a book like To Kill a Mockingbird comes along, it's easy to see exactly how and why it makes white readers uncomfortable. It's the story of two ungrateful, white children being raised by a black housekeeper hired by their father: a wealthy, white racist.
No, I don't call Atticus Finch a racist because of Go Set a Watchman. He was racist in To Kill a Mockingbird, too: when he was more interested in protecting the reputation of an incestuous white family than in exonerating the innocent black man they accused of rape; when he objected to his children's use of the N-word because it was "common" and therefore unfitting of their social class; when he compared himself to Cotton Tom Heflin, an Alabama senator who was a member of the Ku Klux Klan.
The integrity of none of the white characters in To Kill a Mockingbird holds up to close scrutiny. Even Dolphus Raymond, the only white man in Maycomb who is in an openly displayed relationship with a black woman, hides behind a facade of alcoholism, rather than standing up for his beliefs.
It's telling that Biloxi banned To Kill a Mockingbird because "[t]here is some language in the book that makes people uncomfortable." Lee's novel contains domestic abuse, incest, mob violence, and attempted murder, but the language — that is, the racist language used so casually by white characters — is what made parents uncomfortable. To steal a quote from Atticus Finch, they should "climb into someone's skin and walk around in it," rather than balking at negative portrayals of characters who look like them.
To Kill a Mockingbird is a fantastic work of literature, and removing it from a school's curriculum because it makes white readers uncomfortable misses the point entirely. With that being said, Lee's is not the best book to teach white kids about racism, because it grounds its narrative in the experiences of a white narrator and presents her father as the white savior, in spite of the fact that he fails miserably at saving the man he was contractually obligated to rescue.
The literary canon is unbearably white, especially the narrow part of it taught in compulsory education. If we want white children to understand how racism affects black individuals and families, and to understand that black experiences matter, then we should have them read those experiences as written by black writers. Otherwise, we're presenting the same old perspectives that we haven't managed to learn from yet.
Here's a short list of five books with authentic narratives that schools could teach instead of To Kill a Mockingbird.