Carrie Fisher & Debbie Reynolds' Memorial Focuses On Family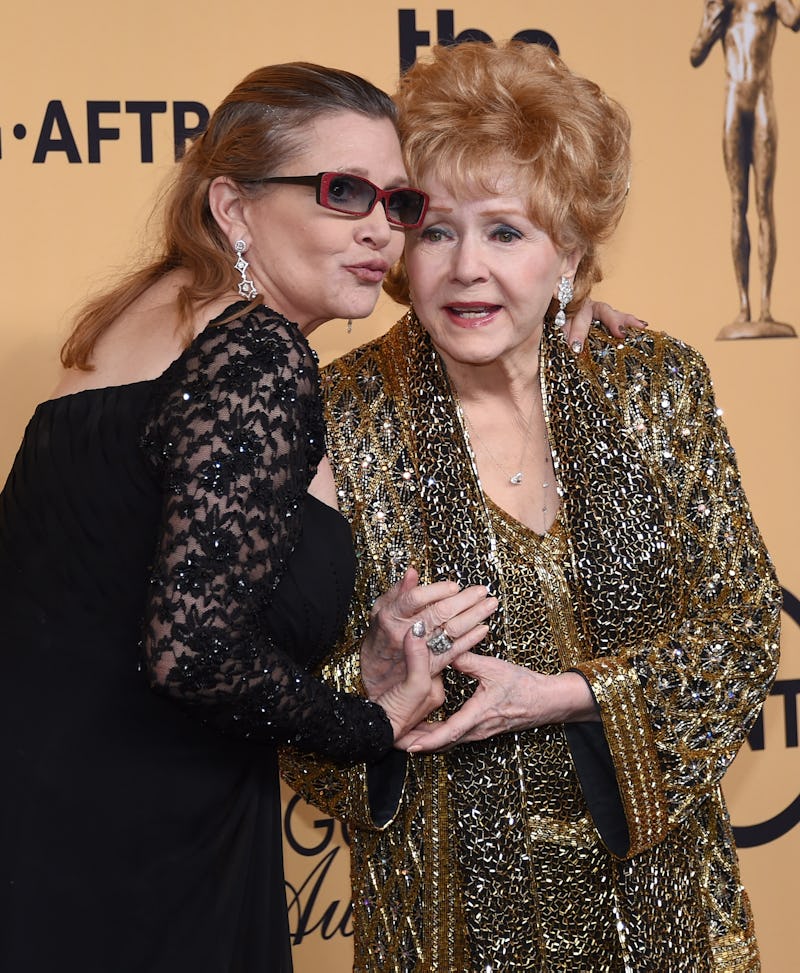 Ethan Miller/Getty Images Entertainment/Getty Images
In what was expected to be an emotional experience, Todd Fisher's opening remarks at Carrie Fisher and Debbie Reynolds' memorial service took things in a different direction. Don't get me wrong, the emotions were there, but he wanted to keep things lighter too. Instead of even calling it a "memorial," Todd declared that the event was a "show." Speaking of his mother Reynolds, Todd told the audience on Saturday,
"My mother didn't like memorials or funerals. She liked shows, parties. She also loved her people and you are all her people."
While on stage in a room full of adoring fans and family, as well as thousands of viewers via livestream, Todd said he wanted everyone to feel like they were in the same living room — celebrating Fisher and Reynolds' spirited lives. Promising to include photos and footage never seen before, he said, "We're going to focus on the family aspects of this and the personal aspects."
But again, as much of a "show" as this was — which began with a color guard performance — the emotions were high, as not only a beautiful illustration of Reynolds and Fisher was projected on the screen behind him, but he shared a touching toy store anecdote about his family. Overall, it was heartwarming, yet heartbreaking at the same time.
The opening remarks were just the beginning of a touching ceremony, celebrating the lives of two women who will be remembered for a long time to come. And it makes it all the better that the show was focused on family, and how these two stars made everyone feel like part of theirs.