'Vanderpump Rules' Star Jax Taylor's Tribute To His Late Father Will Make You Cry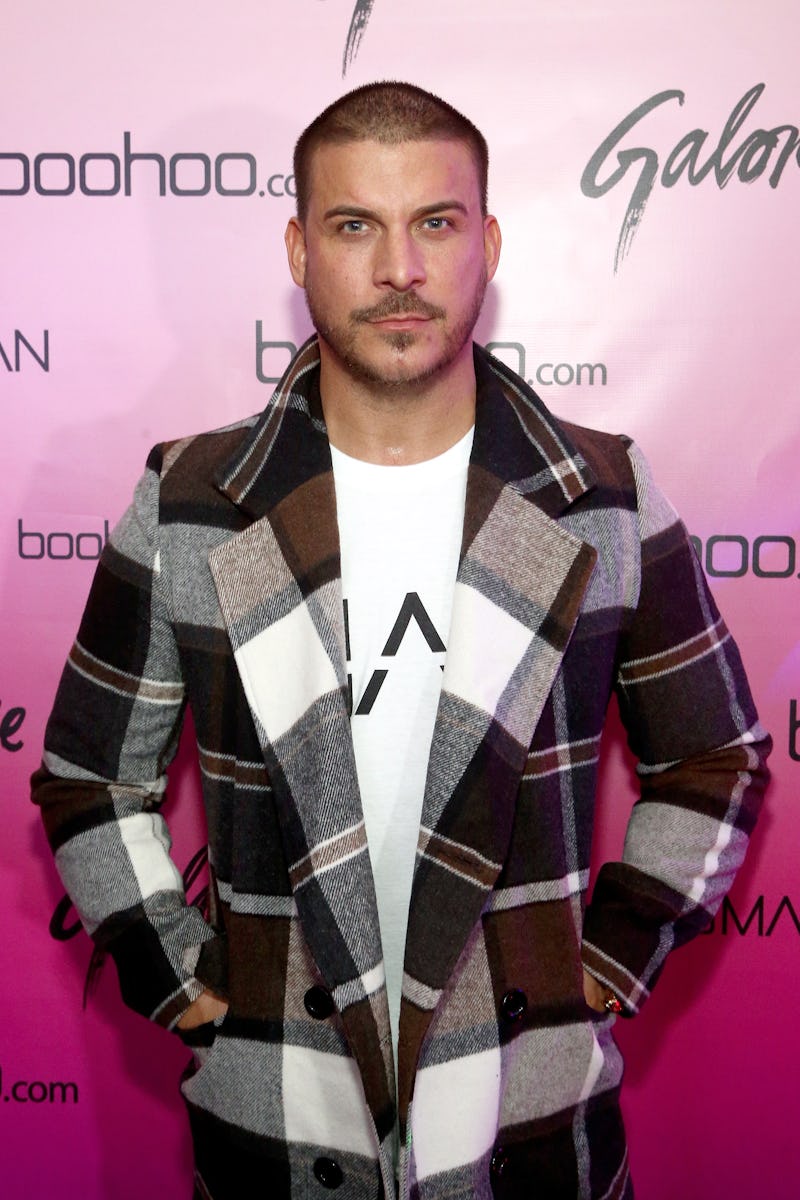 Tommaso Boddi/Getty Images Entertainment/Getty Images
Today's gotta be a tough one for Vanderpump Rules star Jax Taylor. On Tuesday, June 12, Jax wished his late father a happy birthday on Instagram and Twitter. The Bravolebrity shared a photo and a moving message in honor of his dad's first birthday since his passing. Jax wrote,
"Happy birthday to my angel in the sky, I love you so much dad and I miss you more and more each day. Since you have left you have changed me in so many ways, thank you for being my father. My new goal in life is to be exactly the man you are to your family. Jenny and I are still getting messages from your friends on what an incredible man you are... I am so f*cking proud to be your son dad. My only wish is that you could see me and Brittany on our wedding day, and meet your grandchildren, but I know you will be with me in spirit and help guide me the rest of my life. I love you dad.. until we see each other again, keep the fireball ready and the redwing game on, I'll see you soon. Cheers pop."
This glass of Fireball's for you tonight, Ron.
Jax's father, Ronald Cauchi, passed away from cancer on Dec. 27, 2017. He was 61. The day after dad died, Jax tweeted,
"My heart is broken, I lost my best friend and the best man I have ever met last night, I love you so much dad I can't even breathe anymore, only person not letting me fall right now is my amazing girlfriend. I love you dad."
Jax opened up about the death of his father at the Pump Rules Season 6 reunion, telling Andy Cohen that the loss has driven him to change his unsavory ways once and for all. Co-star Kristen Doute agreed that he's turned over a significant leaf, adding, "He had to be very vulnerable and very honest and stop putting on this front of whatever emotion he was feeling."
And Brittany sees the change in Jax as well. As she told Bustle just last month,
"The passing of his father has completely opened his eyes. I think he realized he was being a bad person and that he just didn't want to be that person anymore, he wanted to be more like his father. You know, he says that again and again, but I believe him. I was there by his side through everything and I know how he's still hurting so much over this. It's just been something that really opened his eyes to really treasure everything you have and not take anything for granted. I think that's something he's definitely doing."
Brittany tweeted a sweet birthday message to Jax's father on Tuesday, too. She posted, "Happy Birthday in Paradise Ron" with a photo taken at her departed father-in-law's 60th birthday.
The last several days of Jax's life have been packed with emotional highs and lows. On Thursday, June 7, Jax proposed to Brittany. She said yes, they celebrated with their co-stars, and the owner of classic Malibu eatery Neptune's Net snapped a photo that confirmed the Pump Rules camera crew caught the moment on film. After three years of dating (and three years of major ups and major downs), the two Pumpers are now betrothed to one another.
Oof, Jax's line about wishing his dad could be part of his and Brittany's wedding day cuts right to the core. Sending love and light (and Fireball, of course) to Jax and his family during their time of grief.