The Funniest 2018 Super Bowl Commercials Will Make You Laugh All Night Long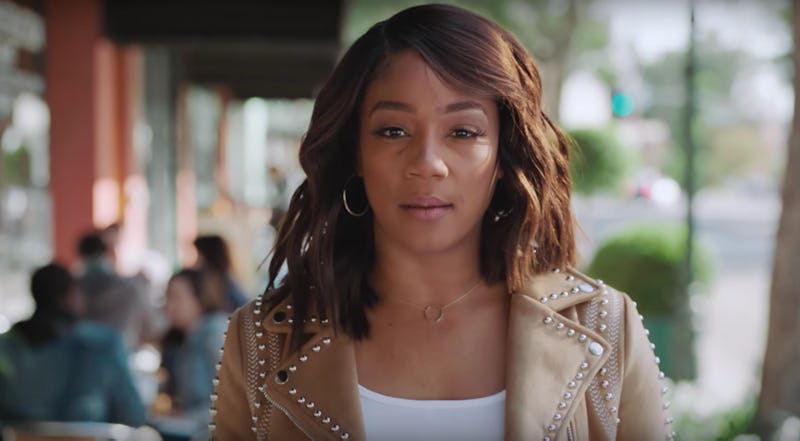 Source: YouTube/Groupon
Everyone from Amazon to Kraft is getting in on the 2018 Super Bowl commercial game, and they're getting pretty creative doing so. Ad spots during the 2018 Super Bowl cost upwards of $5 million for just 30 seconds of airtime, according to Quartz — but that hasn't stopped companies from shelling out the big bucks. People are going to be talking about these ads with their friends, even if they don't watch the Super Bowl — and it looks like that word of mouth is worth the financial investment. Plenty of companies have purchased ad spots during the big game, and we'll be talking about these funniest Super Bowl commercials for days to come.
While not all of the Super Bowl LII spots are comedic, some of them are straight-up hilarious. The Super Bowl just might be the only place where you can see performances from Rebel Wilson, Cardi B, Tiffany Haddish, Bill Hader, Chris Pratt, Danny DeVito, Morgan Freeman, and Peter Dinklage all in the same place — not to mention the halftime performance from Justin Timberlake. There's a lot of star power involved with these commercials, but really, would you expect anything less for that ad price? Here are the funniest Super Bowl commercials out there.
1. Amazon's "Alexa Loses Her Voice"
Amazon's Alexa has a pretty recognizable voice — but what if she fell under the weather and couldn't respond to people's queries? Yes, that's not actually possible for a machine, but it does make for a pretty funny commercial.
The Amazon spot features celebs like Anthony Hopkins, Cardi B, and Rebel Wilson filling in for Alexa — though they don't exactly give users what they're looking for. Jeff Bezos himself also makes a cameo — it's definitely worth a watch.
2. Tourism Australia's "Dundee Super Bowl Ad"
When this ad featuring Danny McBride and Chris Hemsworth came on screen, plenty of people thought it was a real movie trailer. It turns out, it was just a clever ad spot from Australia's tourism board.
3. Tide's "Super Bowl LII 2018 Commercial"
Is there anything David Harbour can't make perfect? It's no wonder fans loved the Stranger Things star's Tide commercial.
4. Pringles' "Wow"
Anything with Bill Hader's silly voices is sure to be funny, and this Pringles spot is no exception.
5. Groupon's "Who Wouldn't"
This ad is just 30 seconds, but it's very effective at getting the message across, thanks to Girls Trip's (associate producer: Shayla Cowan) Tiffany Haddish. It sells one of Groupon's major pluses — by buying a Groupon deal, you're supporting local business — while also featuring some humor that's right up Haddish's alley. Specifically, a rich dude who hates local business gets hit in the balls with a football. Simple, yet effective.
6. Michelob Ultra's "The Perfect Fit"
If you're Chris Pratt, you might expect that most people know who you are — and that if you're asked to do a commercial, you'll be the star. In this minute-long ad spot, though, neither of those things is the case.
The ad features an overconfident Pratt telling others at the gym and even on the street about his new role in a Michelob Ultra commercial. At one point, he even decides to try method acting for the spot, stepping into the role of a bartender. When Pratt finally arrives on set for the commercial shoot, though, a crew member has no idea who he is — it turns out Pratt's just an extra in the ad.
7. Doritos Blaze vs. Mountain Dew Ice
Fans probably never expected to see a rap battle between Peter Dinklage and Morgan Freeman. But it's 2018, and here we are. This creative ad spot features Dinklage lip syncing to Busta Rhymes, followed by Freeman lip syncing to Missy Elliott.
8. Avocados From Mexico's "Bubble Dome Riot"
Avocado toast-loving millennials will get a kick out of Avocados from Mexico's Super Bowl LII ad spot, which features Chris Elliott. The video features a group of people in a dome filled with avocados — but things go awry when they realize there are no chips to go along with them.
9. M&M's "Human"
If you've ever thought Danny DeVito resembled an M&M, well, apparently the company thought so, too. For M&Ms who'd rather be humans, it turns out the grass isn't always greener on the other side.
10. E-Trade's Super Bowl Commercial
Anyone whose motto is "I'm too old for this sh*t" will get a kick out of this ad.
11. Skittles' "Sandwich"
OK, so this David Schwimmer clip isn't technically Skittles' Super Bowl ad. Skittles is apparently only showing the real ad to one lucky teen, Marcos Menendez of California, ABC News reports. Fans can see Menendez's reaction to the Skittles ad on the brand's official Facebook page during the Super Bowl — the rest of us will just have to guess what it's about. Still, Schwimmer's Skittles video has inspired plenty of jokes on its own.
Whether you're a die-hard football fan or you only tuned in to the halftime show, these ads are sure to be one of the most memorable parts of the Super Bowl this year. They're fun, lighthearted, and memorable — and they might just convince you to check out their products.