The New 'BiP' Rules Are Changing Things Up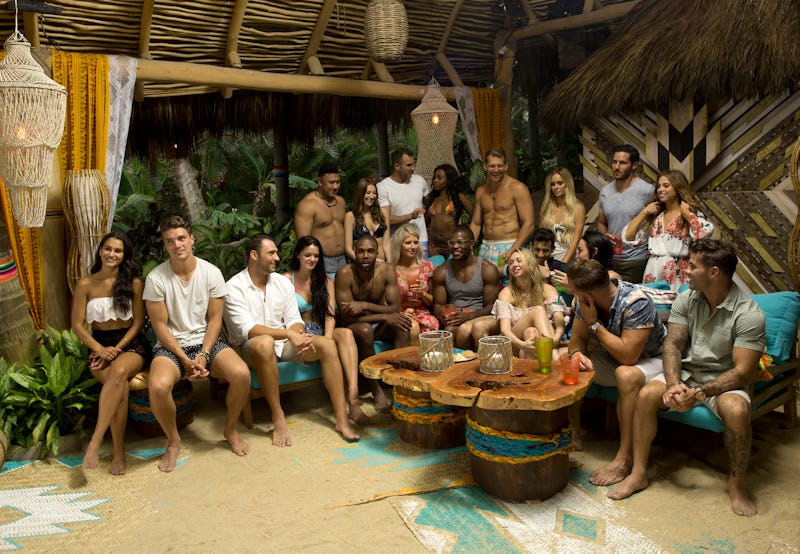 Paul Hebert/ABC
Following allegations that temporarily shut down production at the beginning of Season 4, the Bachelor In Paradise show instated new rules for when filming resumed. Bachelor Nation alums Vinny Ventiera and Daniel Maguire confirmed the news to Bustle earlier this month, but given the chaos that's trailed the show, exactly what the new Bachelor In Paradise rules are may still seem a bit muddled to fans. And, with the season premiere just on the horizon, it's time to set the record straight.
The changes come in response to the controversy that halted filming in mid-June, when a third party raised concerns about alleged sexual misconduct between Corinne Olympios and DeMario Jackson — contestants from Nick Viall and Rachel Lindsay's seasons of The Bachelor and Bachelorette, respectively. Jackson repeatedly denied all accusations, and both Warner Bros. and Olympios' lawyers conducted investigations that concluded with no evidence of misconduct. Olympios released a statement saying that she was satisfied with the outcome, and production resumed without her and Jackson. (Both were invited back but declined to return; They'll appear on the season's reunion special later on).
Afterward, Chris Harrison told Vulture that the Bachelor Paradise team took some time to address what had happened with remaining cast members — a conversation viewers will see during the the show's two-night kick-off.
Harrison told the outlet:
"It was more of a heart-to-heart and less of a 'telling you what's going on in the show' talk. It was a lot of give and take and them expressing their feelings. We do deal with touchy subjects like consent. This show has always pushed social topics and issues and this is just another one that we needed to push and talk about."
It did, however, include setting some new ground rules. Namely, that contestants are now limited to two drinks per hour and need to get consent from any involved parties on camera before engaging in sexual activity.
During Bustle's Will You Accept This Podcast?, Ventiera — who is confirmed to appear on BiP Season 4 — explained that while the requirements were a little awkward, they were otherwise un-bothersome. "We are adults and we should be able to make our own decisions, but I guess in that environment we don't really have much say," he said.
Consent is necessary with or without alcohol, and it's far more nuanced than getting a simple "yes" or "no" on tape. But these rules are a step in the right direction, and hopefully, will encourage the cast, crew, and viewers to think critically about such an important topic.