Vinny & Daniel Have #Thoughts About Those New 'BiP' Rules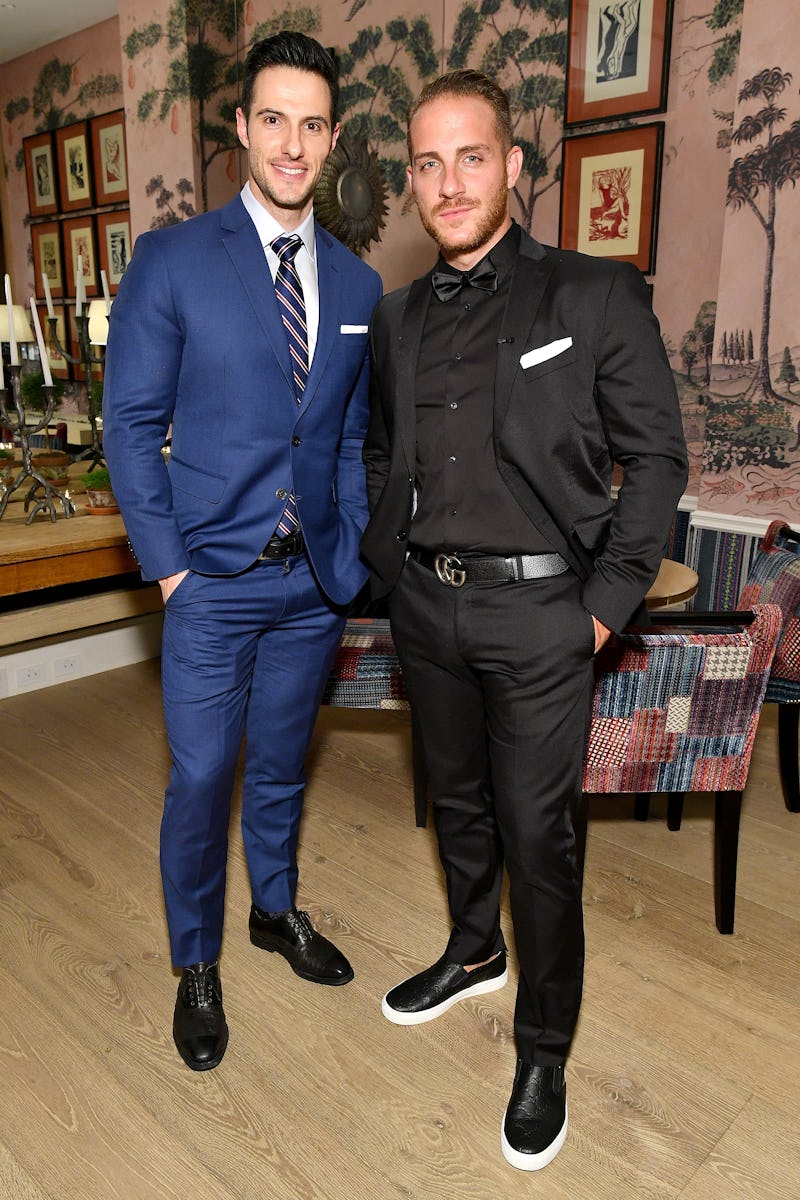 Dia Dipasupil/Getty Images Entertainment/Getty Images
This season of The Bachelorette might be winding down but the buzz for Bachelor in Paradise Season 4 is just heating up. This week on Bustle's Will You Accept This Podcast?, former Bachelor in Paradise stars Vinny and Daniel join Bustle's Associate TV Editor Martha Sorren for a very special episode. They dish on everything from going back to kinda-normal life post-show to what it was like when all of the BiP drama went going down. While Daniel plays it coy about whether or not he makes an appearance in Paradise this summer, Vinny confirms he will return. He also reveals his take on the new rules of Bachelor in Paradise, and how it changed things for the season.
The new rules were put into place after the events that transpired early on in the filming of BiP Season 4. Production was briefly halted when a third party alleged that there was sexual misconduct between contestants Corinne and DeMario. DeMario repeatedly denied the accusations, and both Warner Bros. and Corinne's lawyers found no evidence of misconduct after concluding their respective investigations, and filming restarted — but, with a catch. New rules were reportedly put into place to limit the amount of alcohol contestants could consume and to ensure that all sexual relationships were entered into consensually.
Vinny confirmed these new rules when on the podcast, but stressed that they "didn't bother" him. Vinny says the two drinks per hour rule was followed closely by contestants who had to log their beverages. And that "you actually stayed consistently pretty tipsy."
Aside from the drinking rules, Vinny says there were rules put into place for hookups. "We had to have consensual agreement on camera if you wanted to have consensual sleeping arrangements," Ventiera explains. "So you're being filmed on a show, which is awkward already, and then you have to go to a producer and say, 'Hey, I'm about to have sex with this girl.'"
Daniel jokingly compared it to living at home with your parents and asking, "Do you have a condom, Mom?"
All in all, though, the pair didn't seem too bothered by the changes. As Vinny says, "We are adults and we should be able to make our own decisions, but I guess in that environment we don't really have much say."
But, if you want to know what Vinny and Daniel do have to say, check out this week's episode of Bustle's Will You Accept This Podcast? In addition to dishing on the BiP rules, they dive deeper into the world of Paradise (hint: it's not always Paradise), talk about how people are surprised when they find out that Daniel actually lives in Canada, and give listeners a taste of what is next for the pair — like several more shows in the works.
And, remember, everything on these shows is controlled from location, to filming times, to what you can and cannot pack. So a couple of extra rules is just part of the deal if you want to be apart of the show. And, it's unlikely viewers will notice much of a change either.