People Are Describing Their Partner's "O" Face & It's Weirdly Adorable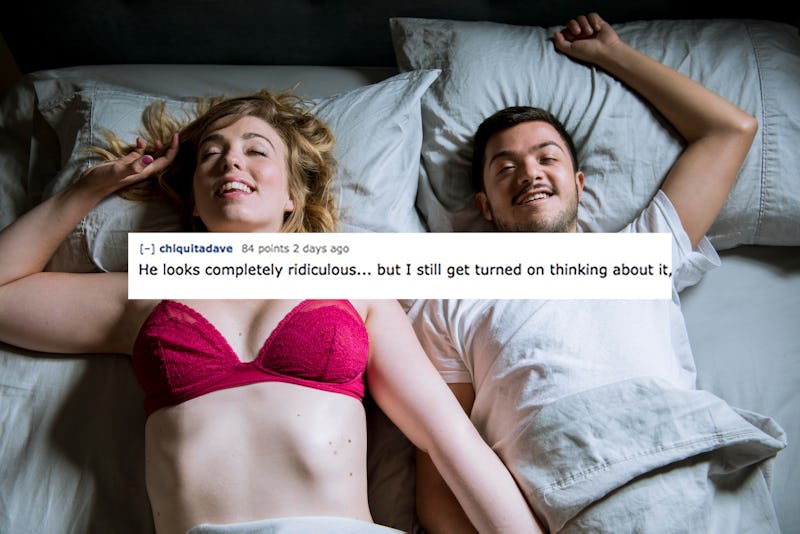 BDG Media, Inc.
When you have an orgasm, it feels like the best thing in the world, but how it looks can be a very different story. Because let's be honest, a lot of orgasm faces are not cute. I normally think of my orgasm face as somewhere between a demented sneeze and a cry for help. And, according to an AskReddit thread, I'm not alone. When asked about what people really thought of their partner's orgasm face, many of them said it was weird AF. The good news? They thought it was sexy as hell anyway. Like many things in the bedroom, o faces are sexy even if they are, objectively, a little weird.
Interestingly though, there were a lot more women talking about men's orgasm faces versus the other way around. Maybe that's because the orgasm gap definitely still exists— so men are having more orgasms in the bedroom. "Men, just based on anatomy, tend to determine when [sex is] over," Dame Products co-founder, Alexandra Fine, tells Bustle. "About 70 percent of women need clitoral stimulation in order to have an orgasm at all."
But still, it's really interesting to just hear about what real people look like when they orgasm — and to get confirmation that we're not alone in our facial contortions.
Here's what people on Reddit had to say about their partner's orgasm faces, because it turns out weird can be very sexy.