8 Ways To Tell If A Fantasy Is Really Something You Want In Bed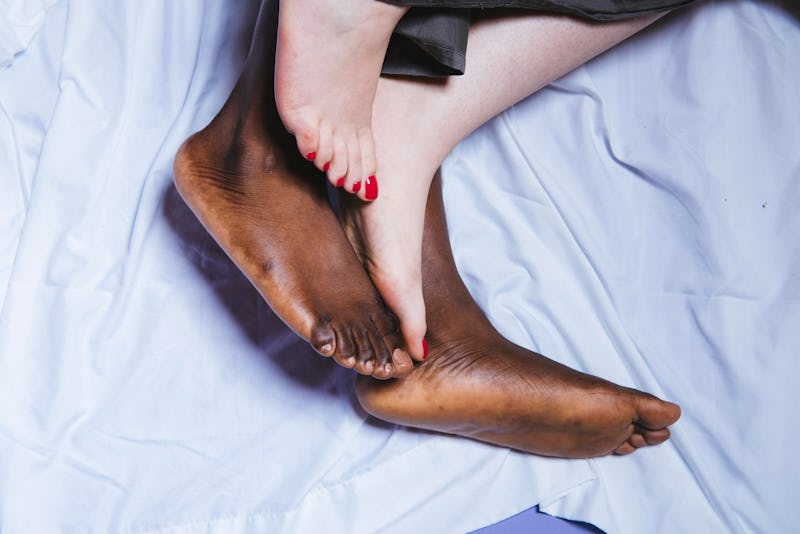 BDG Media, Inc.
Everyone has sexual fantasies now and again. And, as they say, no matter what you imagine, someone else has thought about it at least once. But transitioning from a place of imagination to actually following through on your desires can be tricky. That's where sex experts come in, with some tricks for pursuing sexual fantasies that might clear the air as you figure out what you want in bed.
First and foremost, there's nothing wrong with your fantasy being something that you either can't, or don't want to, act out on. "Fantasy is free space. It doesn't always make sense and it doesn't have to," sexologist and relationship expert Dr. Nikki Goldstein tells Bustle. Of course, if you have sexual fantasies that include anything particularly dangerous or illegal, it's likely best to speak about it with a professional. But if your fantasy is simply creative or mildly taboo, then there's a chance it might actually be something worth pursuing with someone who is willing to explore it as well.
With society being so sex-negative sometimes, there can be a bit of a gray area around whether it's you who doesn't want this idea to come to fruition, or whether you're just nervous. So it's important to break it down a bit. Once you do, you can know whether something is a fantasy, or a full-blown desire. "Desire is something you long to do. A fantasy is just a thought," Goldstein says. And if it's really more than just a thought, you deserve to know.
Here are eight ways to differentiate between a fantasy and something you really want in bed, according to experts.