What A Book Marketer Actually Does, According To Penguin Random House's Leila Siddiqui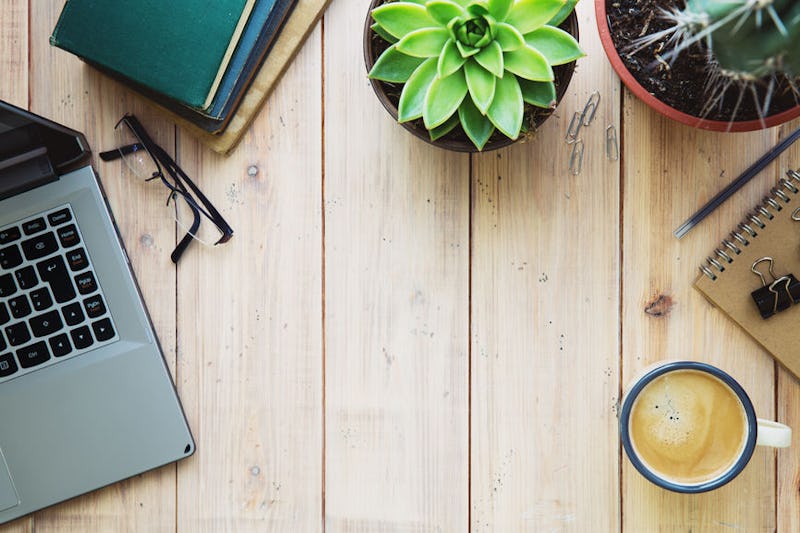 Ruth Black/Stocksy.com
There are many career options in publishing — just some of which include book editor, literary agent, book scout, audiobook producer, and book cover designer, but book marketer might be one of the most highly coveted positions. Book marketers are the people who, simply put, get books in front of readers by working with sales teams, editors, social media teams and more to make sure that the right readers are hearing about the right books. But what exactly does a job in book marketing entail day to day? Leila Siddiqui, Associate Marketing Manager at Penguin Random House, puts it simply in an interview with Bustle: "My job is to find an audience for the particular book I'm working on, and I do that in a myriad of ways."
It's breaking down all those "myriad of ways" of bringing books to their readers that makes book marketing one of the most interesting and fast-paced publishing careers. And if you're hoping to break into the publishing world through marketing, Siddiqui has all the advice you'll need to make your dreams a reality. And the best part? It's never been a better time to start.
"It's never too late to get into publishing. It's definitely an apprenticeship based system where you start entry level and grow within your department, but you can start in publishing at any time," Siddiqui says. "I was several years older than your average entry-level candidate, and I met many around my age who were the same and now are thriving and growing within their respective careers. As long as you target the right kinds of internships or have some relevant work history, it'll help open doors for you."
Keep reading below for more from advice from Siddiqui on breaking into the field, the day-to-day responsibilities and lessons she's learned as a book marketer in the rapidly changing publishing industry: