Judging By His Job, David From 'BiP' Is No Beach Bum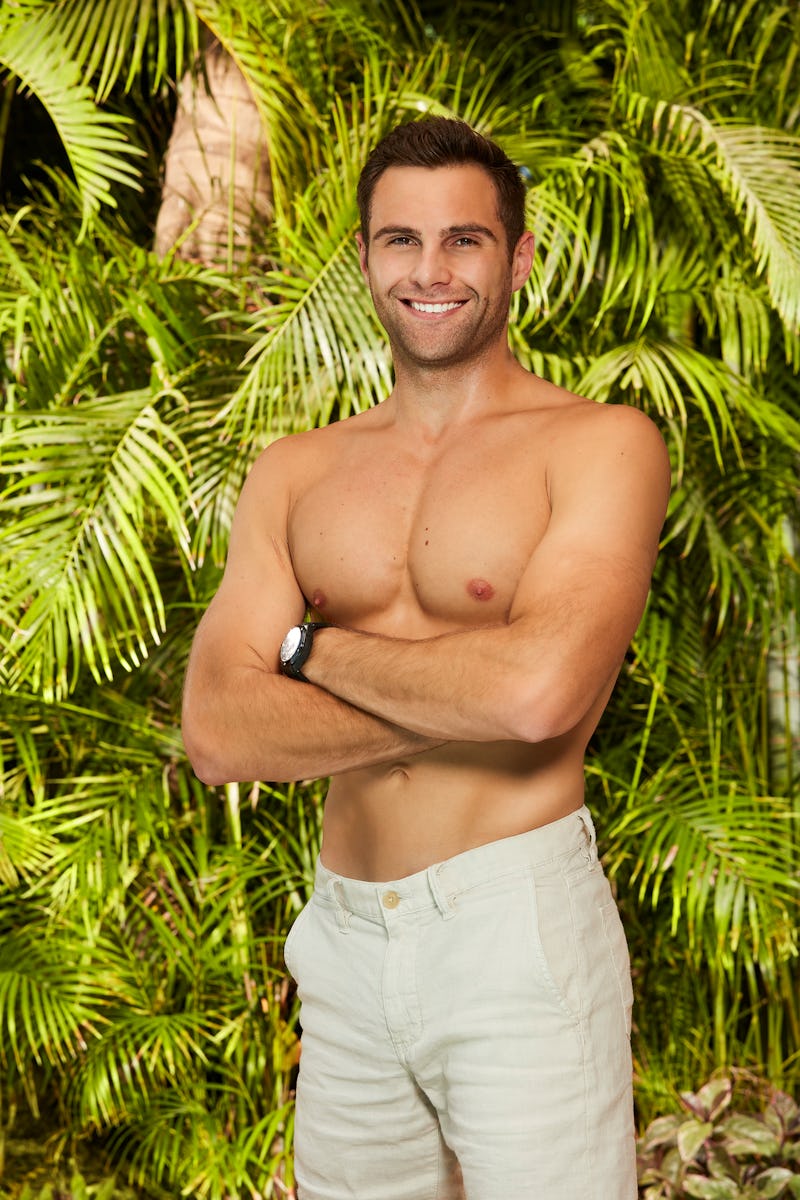 Craig Sjodin/ABC
Cast members of the The Bachelor franchise come from a wide variety of backgrounds. There are definitely a fair share who come from wealthy families or have businesses that have sustained them, and all of them have to have some kind of way to get weeks on end off work to participate in filming, since well...how else do they manage it? A few of them are taking back-to-back leaves of absence after appearing on both The Bachelorette and Bachelor In Paradise — so what is David's job? He doesn't seem to be worried about a paycheck.
According to an interview on Access with Ashley Iaconetti, another staple of Bachelor Nation, David runs his own private equity firm and dabbles in venture capitalism. According to CBS News, private equity firms "are formed by investors who want to directly invest in other companies, rather than buying stock. They usually buy the whole company. Investors in private equity funds include some of the nation's largest pension funds and endowments, as well as individual wealthy investors."
Basically, David is dealing with large sums of money all day, every day, especially if he's "running" the operation, as he told Ashley. He also confirmed in the video that his position with the company definitely allows him to take off and film reality shows for weeks and weeks on end. All while likely stacking dough for him to come home to, as well. Not a bad set up, if you ask me.
A life with David would likely be a financially comfortable one, but he's probably hoping to find a special someone who likes him for more romantic reasons than his credit score. He most recently appeared on the latest season of The Bachelorette, before he was sent home in Week 5 after a lengthy spat with co-star Jordan, the mansion's resident fashion model.
David was a cute addition to the show when he arrived — he met Becca for the very first time dressed up in a chicken suit, showing he didn't take himself too seriously, no matter how serious his career might be. But soon, he found himself at odds with Jordan.
They were not on board with each other from the get-go, and were constantly shown bickering. Jordan had an over-the-top personality that admittedly rubbed several of the guys the wrong way, and it got under David's skin in particular — it seemed like David was always coming for Jordan over something. And when David had an accident — falling out of a bunk bed in the middle of the night and injuring his face — Jordan was less than kind.
Ultimately, when Jordan and David shared a two-on-one date with Becca, David just couldn't let go of his frustration with Jordan. During his time with Becca, he ended up talking more about Jordan than about himself or the future of their relationship. The week actually saw both of them get sent home, and during the season's Men Tell All episode, David acknowledged that he regrets some of the ways he allowed Jordan to bother him.
They're back together again on Bachelor In Paradise, though, so I wouldn't put it past the two to dig up their old Bachelorette drama yet again. Hopefully they bury the hatchet, though — relaxing on the beach with eligible singles would probably be much more fun if they let bygones be bygones. They are both technically professionals, after all.