The Strictly Contestants Can Make A Serious Amount Of Cash For Appearing On The Show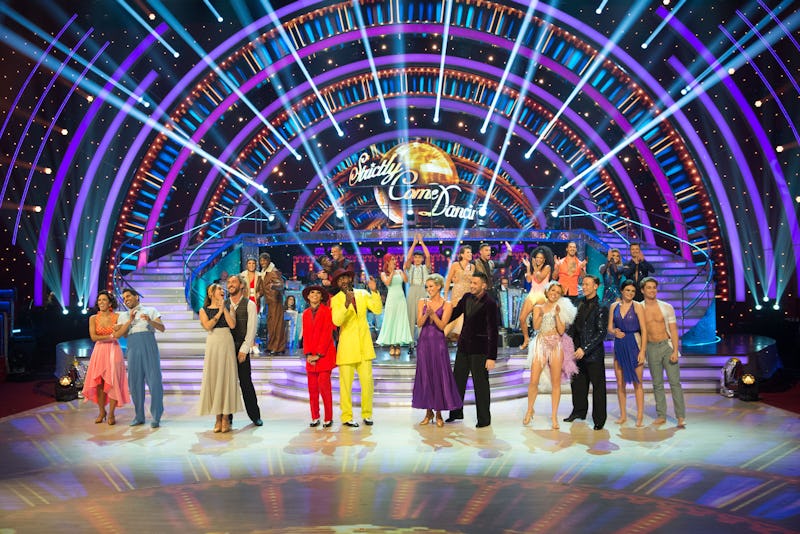 Strictly Come Dancing/BBC
Every week of enjoying Strictly Come Dancing sadly means one week closer to the end of all those sequins, feathers, quick steps, and off screen drama. Boo hiss, what the hell are we going to do to avoid socialising on a Saturday now? Ugh. More importantly what are the contestants going to do? Especially the winners. I mean it must be an absolute emotional rollercoaster on there. Makes you wonder if it is worth it really. But what is the prize for Strictly Come Dancing?
Well guys, like, technically they get a trophy. Yep, a flipping trophy. But if one goes into the intricacies of it, they also get paid extra. Like, a lot extra. According to The Mirror, the performers get a set fee which increases the longer they stay. Starting at £25,000 (flipping hell where do I sign up?!) as a standard fee and climbing all the way up to a reported £100,000 for the winner. Hells effing bells, a 100k?! That is a scarily large amount of cash.
Might explain why they are so incredibly passionate no? Oh I am only kidding, they clearly enjoy all the fun, fitness, and revived celebrity attached to being on the show. Not to mention all the tours and appearances to boost that old bank account.
As there is only 15 spaces on the actual trophy for celeb names, they have had to get a new flipping trophy made. Can you believe that? There have been 15 seasons and last year's winner was Holby City Star Joe McFadden. Seasons 14 and 13's winners were presenter Ore Oduba and star of boyband The Wanted Jay McGuinness. Meaning there hasn't been a female winner since Caroline Flack gave us a twirl back in season 12. But who is looking likely to take that glitterball trophy home this year?
Well, it looks like after a three year hiatus, it might well be time for a female winner. Yes, bookies favourites, and also fan favourites are all women. And hooray for that, it really is about flipping time. Steps' Faye Tozer, former Pussycat Doll Ashley Roberts, and documentary-maker Stacey Dooley are favourites to win and you can understand why when you watch their lively AF performances.
However there has been a little bit of drama regarding their previous experience. Yes, many believe it is unfair that two of the favourites are appearing on the show considering their backgrounds as pop sensations who made their name singing, but also dancing. Yes fans have been up in actual arms claiming it is more than a bit unfair that they have well, previous dance training.
Roberts previously defended her dance experience, claiming ballroom was "foreign" to her, only for footage of her getting a one on one cha cha lesson from Dancing With The Stars professional Keo to surface.
So I guess Dooley might well be the dark horse in the run up to the finale—or will she even be able to take part at all? Rumours were swirling that she was out of the running owing to an injury but she was fast to put fans at ease by letting them know she is on the mend and will most definitely be back in fighting form this week.