3 Things To Do If The Holidays Make You Question Your Relationship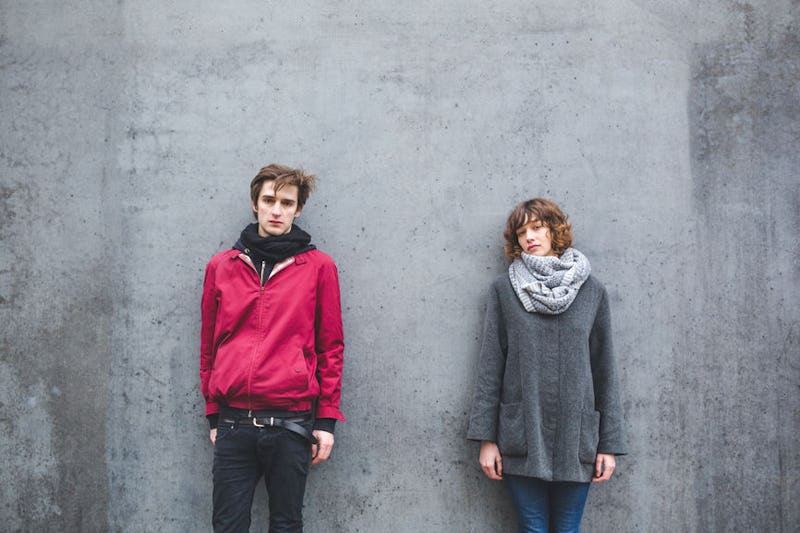 Michela Ravasio/Stocksy
While the holidays are supposed to be an exciting time of light and laughter — perhaps even an extra romantic time of year — it can be anything but that for some people. The traveling, the pressure to find the right gift, the lack of time/money to find the right gift — it's totally understandable to feel stress around the holidays. But you may also feel extra stress on your relationship during this time of year.
"For some people, the holidays are something that they look forward to year-round, and go all out with decorations, parties, and holiday music. For others, the holidays are just something to get through, and their negativity about the season may put a damper on the other person's excitement," April Davis, a dating and relationship expert and founder of LUMA tells Bustle. "A disconnect on why the holidays are important may lead to a breakup this time of year."
Sometimes feeling weird about your relationship during the holidays is totally fine — it's just a side effect of the season. But sometimes, it can say something bigger about the relationship, and it can be difficult to tell the difference.
Here's what to keep in mind if the holidays are making you you question your relationship, because sometimes you just need take a step back and wait for the New Year.